The African Youth Agripreneurs (AYA) platform is an online community designed to enable networking, learning and sharing for individual young agripreneurs and rural youth organizations. It is is supported by FAO and was launched in August 2021 in collaboration with the Eastern Africa Farmers Federation (EAFF).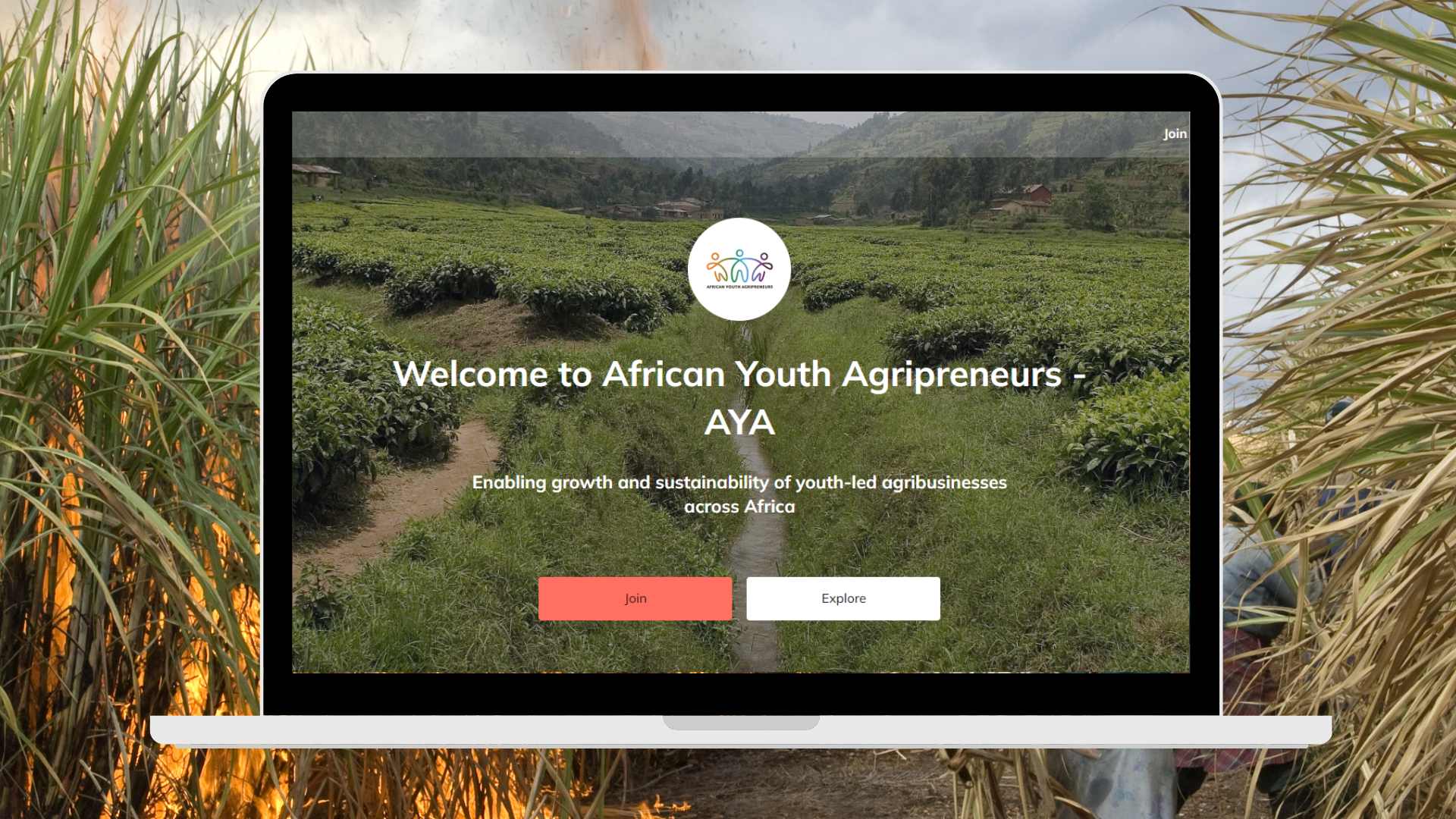 The AYA platform responds to youth demands for access to networking, learning and mentorship opportunities, and contributes to the overall objective of fostering meaningful youth engagement in agri-food systems. It enables the growth and sustainability of youth-led agribusiness across Africa.
The platform provides a safe space for rural youth agripreneurs to:
share knowledge and opportunities
network and engage in peer-to-peer learning
participate in thematic dialogues
access online courses, mentorship, coaching and do-it-yourself innovation toolkits on agribusiness and related topic and as a result, grow their ventures and create decent jobs
contribute to diverse advocacy efforts of young women's involvement in agribusiness.
Main services provided include:
COMMUNITY. Possibility to interact extensively with other youth agripreneurs by sharing information, knowledge, personal experiences on agribusiness and any other activity in the food system. Thematic areas (e.g. on specific value chains) and discussion groups providing a safe space for any community member to be a champion and inspire their peers to engage in agribusiness.
LEARNING, MENTORSHIP and COACHING. E-learning courses and curated digital content on agribusiness, access to finance, service providers and other topics of interest. Learning resources can be accessed with little mobile data bundles and offline as well. This feature includes e-mentorship and e-coaching as part of virtual or blended programs.
DO-IT-YOURSELF INNOVATION. Access to toolkits that encourage youth entrepreneurs to easily adopt or develop innovation and digital technologies to bring their agribusiness to the next level.