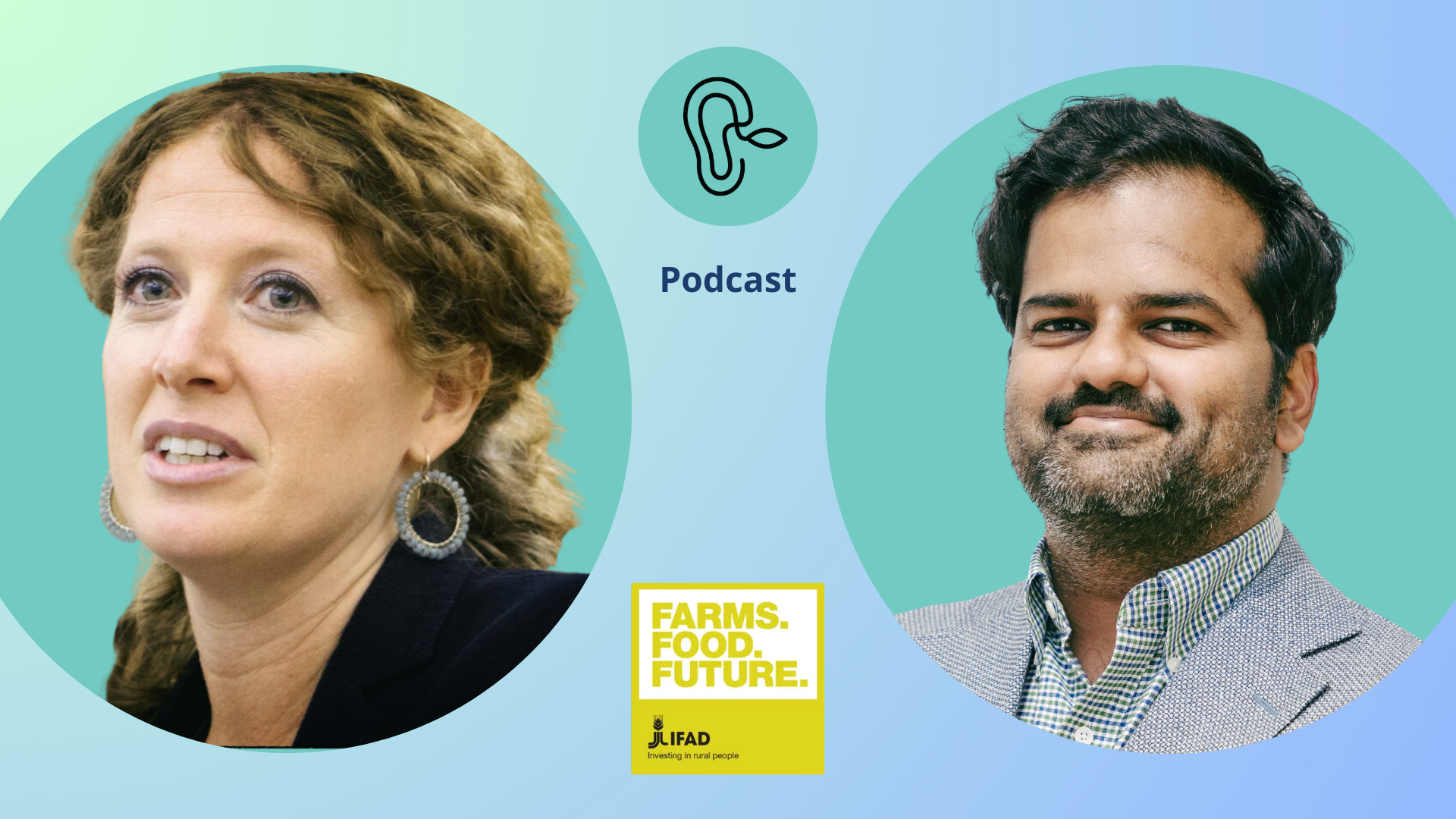 In our second segment, the Platform talks to Carin Smaller, Director of Agriculture, Trade, and Investment at the International Institute for Sustainable Development, and Ammad Bahalim, Senior Program Officer in Agricultural Development at the Bill and Melinda Gates Foundation. Carin is also one of the founders of CERES2030 and Ammad is a GDPRD Board Member.
"FARMS. FOOD. FUTURE" is the podcast of the International Fund for Agricultural Development (IFAD).
The Global Donor Platform for Rural Development is adding its voice to the podcast in a miniseries and bringing a donor perspective to the frontline of food security. IFAD, as the host of the Platform secretariat, had created a special corner of conversation for our members and partners.
Carin and Ammad's segment starts at the 47-minute mark.
Tune into the rest of the podcast which focuses on the use of insects to feed the world – both as food for humans and feed for livestock. Dr Eric Smaling kicks off the episode with an introduction to edible insects. Other speakers include Dr Sevgan Subramanian talking about harvesting wild insects, Antonio Rota about exciting prospects for the future of the industry. Chef Joseph Yoon of Brooklyn Bugs and Shobhita Soor of Legendary Foods Africa talk about the culinary, cultural, nutrition and business side of things. Lara Gilmore, co-founder of Food for Soul, returns to discuss the connections between food waste, nutrition and sustainable food systems