A central principle of the 2030 Agenda is the assurance that "no one will be left behind" and the universal nature of the 2030 Agenda entails that youth should be considered across all Goals and targets.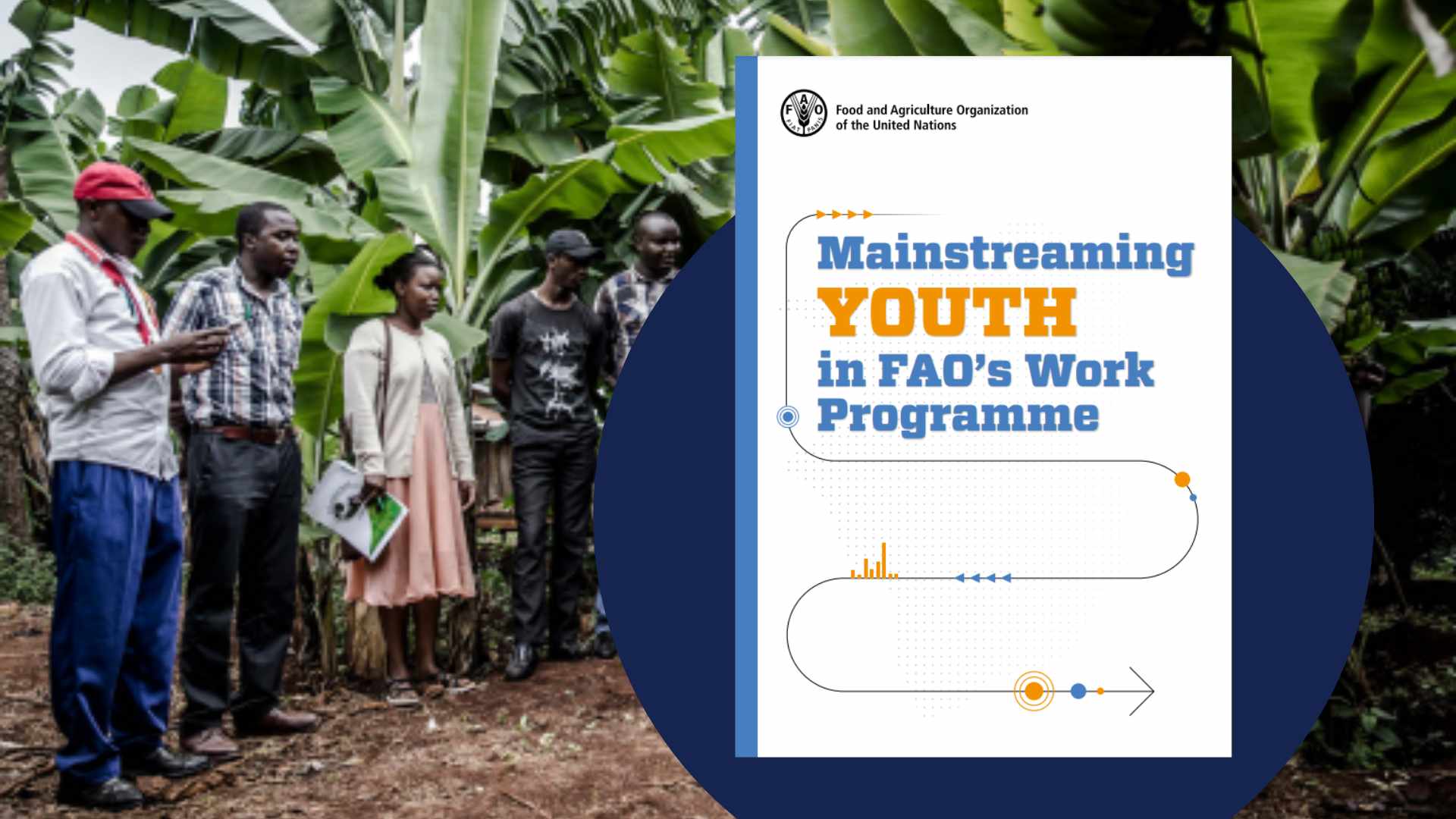 In its Strategic Framework 2022–2031, FAO has identified "youth" as an important group whose needs must be addressed across all of FAO's programmatic work areas (along with the other two cross-cutting themes of gender and inclusion) so to promote a more systematic mainstreaming and operationalization of these issues across all of FAO's work.
This vademecum provides notions on why ''youth'' have been identified as a cross-cutting theme in FAO's Strategic Framework, who can be defined as youth, what is the specific Key Performance Indicator (KPI) and how to better include them in FAO's activities while also providing notions on where to search for specific data and information on youth while designing or programming an activity.
Cite this content as: FAO. 2022. Mainstreaming youth in FAO's Work Programme. Rome.