Practical Guidelines for Measuring Employment Effects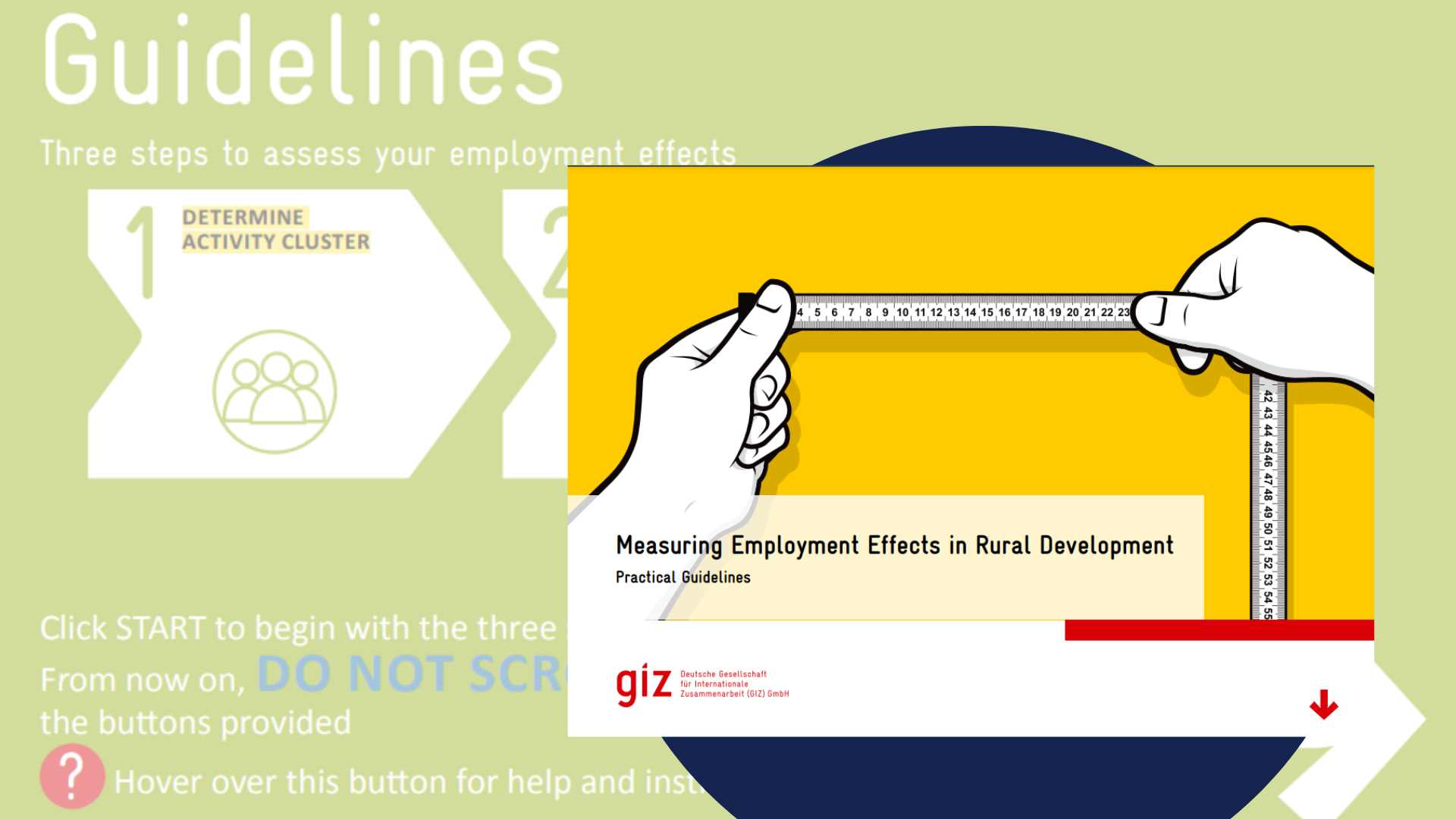 How many people in rural areas found more and better employment worldwide last year as a result of the German development cooperation? And how many people improved their income?
To enable projects to record their employment effects in rural areas, the GIZ Global Project 'Rural Employment with Focus on Youth', commissioned by the Ministry for Economic Cooperation and Development (BMZ), elaborated Practical Guidelines for Measuring Employment Effects in Rural Development. The guidelines aim to help rural and agricultural development projects to identify explicit or implicit employment effects which contribute to the different sets of aggregated indicators. They are designed for GIZ staff for reporting on the new BMZ 2030 standard indicators but can also be applied on other sets of indicators more generally by other users.
The guidelines are designed as an interactive guide. They help to establish a results logic between (ongoing) project activities and related employment effects and also provide orientation on how to measure or estimate employment effects based on available data.
In addition, the guidelines can be a valuable resource for practitioners in project design and planning, as well as to set-up and develop your monitoring system for implementation.