The Global Donor Platform for Rural Development has just launched a new Declaration of Intent on Food Systems Transformation. The Declaration signals the intention of the GDPRD and its members to work proactively and in a coordinated way to help take forward the outcomes of the UN Food Systems Summit.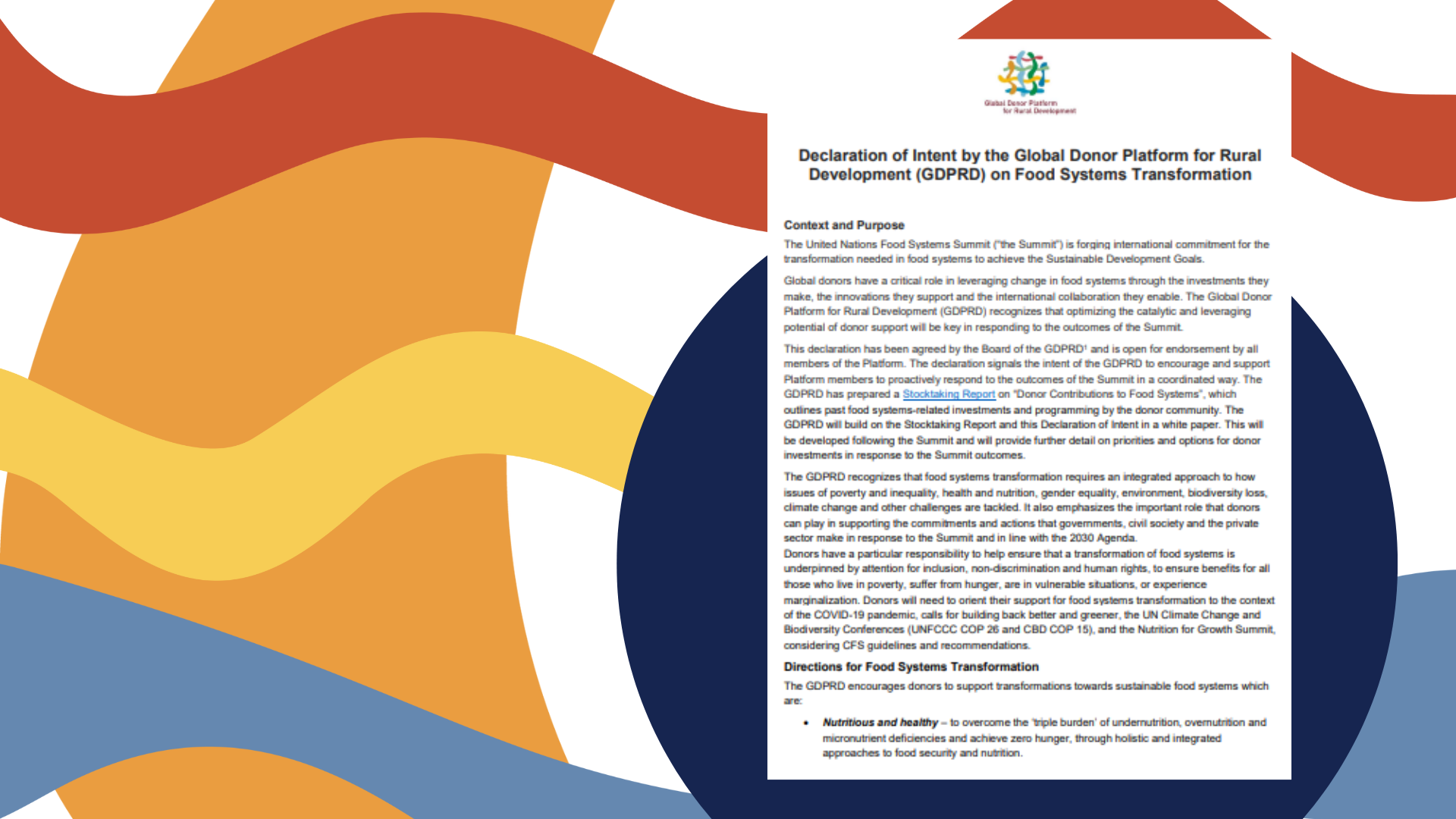 All Board Members of the GDPRD (Australia, Bill and Melinda Gates Foundation, European Commission, Finland, France, Germany, IFAD, Italy, Netherlands, United Kingdom, United States, Switzerland) have endorsed the Declaration, which will soon be open for endorsement by GDPRD members and partners.
Together with the recently produced Stocktaking Report on Donor Contributions to Food Systems, the Declaration shifts the conversation around donor coordination from the "what" to the "how". After the Summit, the GDPRD will work with its members and other stakeholders to build on this Declaration and report to develop a White Paper on donor coordination. This will provide further detail on priorities and options for donor investments in response to the Summit outcomes.