On 1-2 December 2018, more than 1,000 representatives of government, international, non-governmental and indigenous organizations, activists, finance, private sector, youth, scientists and media came together in Bonn, Germany at the occasion of the Global Landscape Forum (GLF), to connect, learn and share ideas and experiences on how to move from commitment to action towards reaching sustainable landscapes.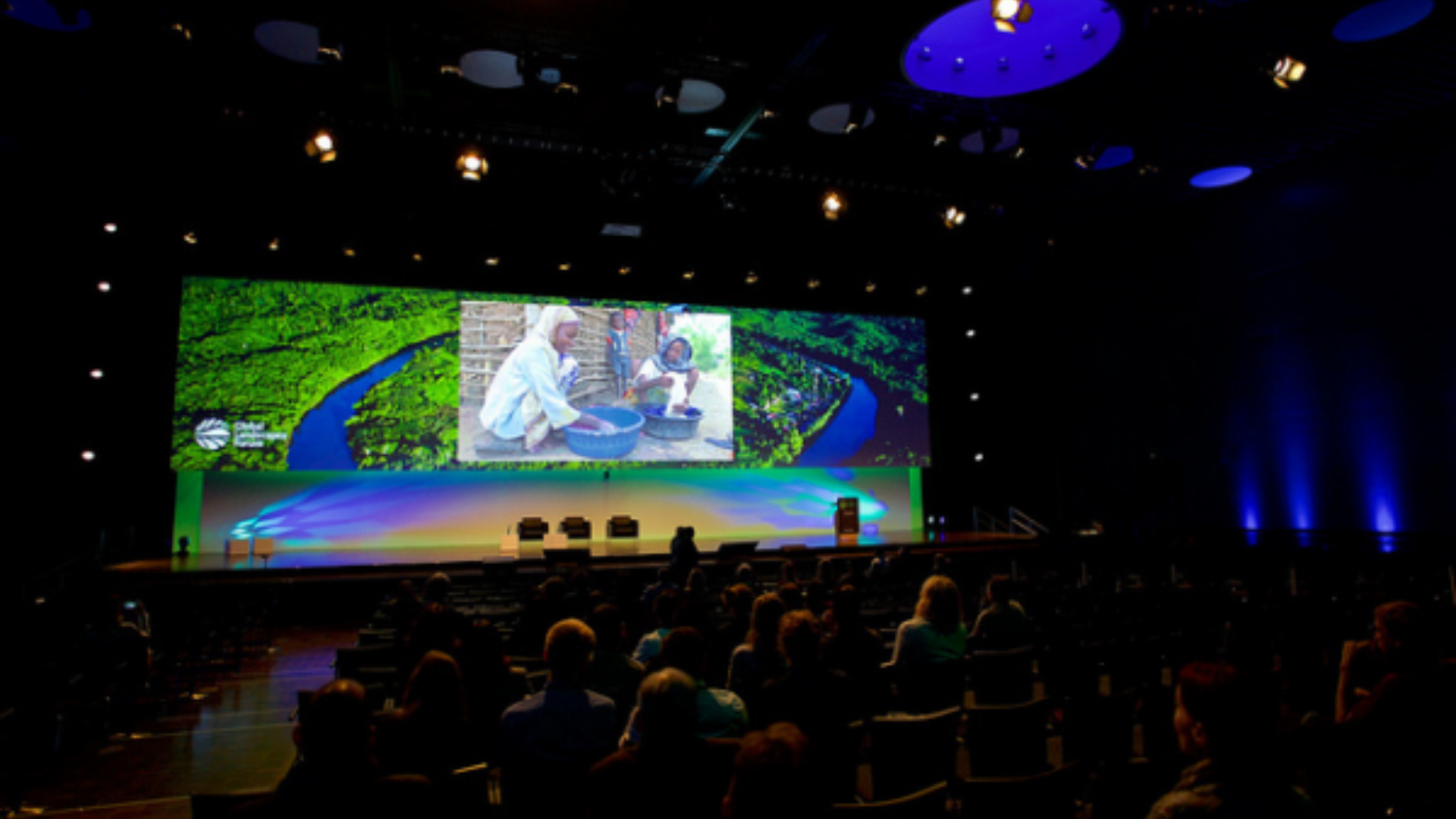 The Global Landscapes Forum (GLF) is a multi-stakeholder platform with a global secretariat led by the Centre for International Forestry (CIFOR) In Bogor, Indonesia, and core funding provided by the Government of Germany, namely the Federal Ministry for Economic Cooperation and the Federal Ministry for the Environment, Nature Conservation and Nuclear Safety.
In recent years, landscape approaches have become more popular for solution oriented conservation and management. These strategies often seek to foster tools and concepts for allocating and managing land to achieve social, economic, and environmental objectives in areas where agriculture, mining, and other productive land uses compete with environmental and biodiversity goals. The need for cross-sectoral efforts through collaboration and new legislation is felt across the globe and at several institutional levels. Moreover, implementation of the 2030 Agenda will greatly benefit from the application of integrated approaches.
Rethinking limitations: Combined efforts to achieve the 2030 agenda
One discussion forum focused particularly on the role of young people. Entitled "Rethinking limitations: Combined efforts to achieve the 2030 agenda" and organized by the Youth in Landscapes Initiative, the forum presented projects that have successfully applied a cross-sectoral and multi-stakeholder approach and that are driven by the innovative ideas of the youth entrepreneurs.
In a project example from Mexico led by FAO, Bioversity International and indigenous led NGO, building indigenous peoples' capacity successfully contributed to achieving SDG2 – Zero Hunger. "Indigenous people play a key role in achieving gender equality, improving health and talking action against climate change", said Jessica Ortega, Coordinator of the Yani Tundavii Dikuintií Collective of the Network of Young Indigenous Peoples of Latin America, Focal Point for the Global Indigenous Youth Caucus.
In Ethiopia, Elizabeth Wanjiru Wathuti started the Green Generation Initiative. The initiative aims at raising a generation of young people who are environmentally conscious through environmental education. As part of this, the "Adopt a Tree" campaign that promotes children planting and adopting a tree in their school compounds. Over 25,000 young children in 25 schools have benefitted from the initiative so far. Through the programme, over 20,000 tree seedlings have been planted with a 99% survival rate as a direct result of the "Adopt a tree" campaign.