Brussels, Belgium – June 2017
The new strategy is the most important measure for the implementation of the Agenda2030 in the European development policy. Originally first published in 2005, the document sets the framework for international cooperation work of the member states and the European Commission, a framework that is negotiated by all the European institutions.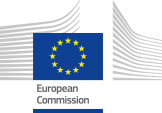 The New European Consensus on Development represents the common EU vision on all aspects of Agenda 2030 – die SDGs, COP21 and the Addis Ababa Action Agenda. Furthermore, the document is integrated firmly within the priority setting of the EU foreign policy. The primary goals set out in the consensus are poverty reduction and promotion of sustainable development in partner countries. Additional accent is put on climate and environment. Overall, the document confirms that all activities must be adapted to the needs of the partner country. Additionally the new policy officially recognises gender equality and human rights as cross-sectoral issues.
Position of agriculture in the consensus
The document links agriculture and food production to nutrition with special attention paid to the most vulnerable, suffering from hunger, malnutrition and undernutrition – children and women. The EU and its member states commit to work across sectors to ensure food security and crises affected areas and build up the resilience to future shocks.
Furthermore, the consensus recognizes the leading role of the agricultural sector in the efforts to reduce poverty and enhance sustainable development. Not only do the most vulnerable groups depend on subsistence agricultural production, but agriculture is also a key economic sector for many developing countries. Therefore the EU and its member states reiterate the need for coordinated action to support the integration of sustainable agricultural practices that contribute to sustainable resource management, while increasing productivity and enabling farmers to increase their incomes through trade.
International cooperation should in one hand promote the creation of farmers' organisations to address productivity and processing issues and on the other hand help develop agricultural markets and value chains that will benefit the poor and most vulnerable. Investments should target job creation and diversification of production systems, as well as limiting post-harvest losses and adapting to climate change.