The third annual Global Report on Food Crises highlights the plight of millions of people who must fight every day against acute hunger and malnutrition. The report also points the way towards solutions that can rebuild lives and livelihoods in communities around the world.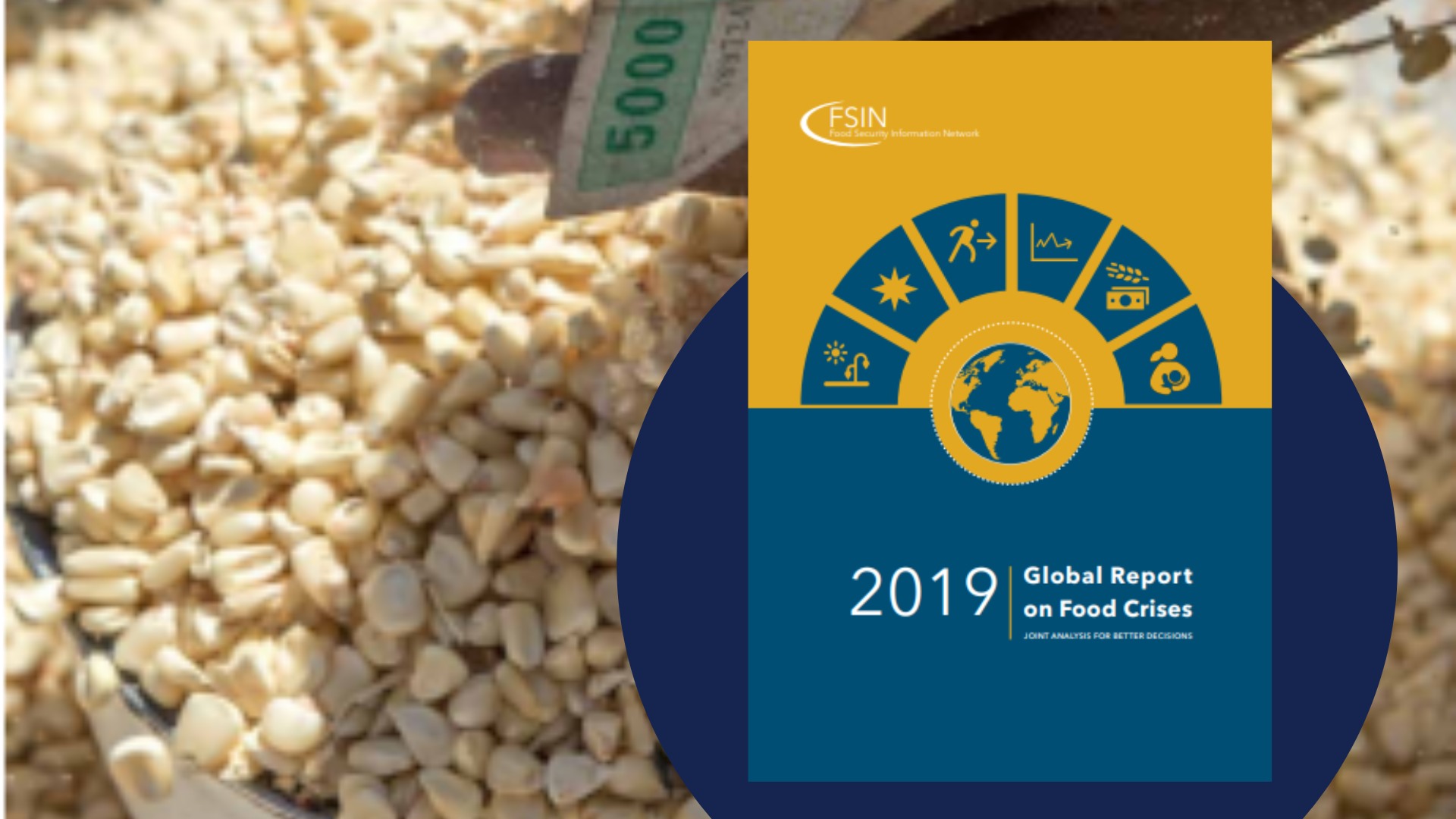 More than 113 million people across 53 countries experienced acute hunger requiring urgent food, nutrition and livelihoods assistance. The worst food crises in 2018 were, in order of severity, Yemen, the Democratic Republic of the Congo, Afghanistan, Ethiopia, the Syrian Arab Republic, the Sudan, South Sudan and northern Nigeria. These eight countries accounted for two thirds of the total number of people facing acute food insecurity – amounting to nearly 72 million people.
Over the past several years, the number of people unable to meet their daily food needs without humanitarian assistance has been rising due to two main factors: persistent instability in conflict-ridden regions and adverse climate events. Although the increase in humanitarian assistance is crucial in saving lives and alleviating human suffering, it does not address the root causes that give rise to food crises.
In response, the 2019 Global Report on Food Crises (GRFC) provides the global and national food security community with current, independent, and consensus-based information on the severity, magnitude, and drivers of food insecurity and malnutrition in food crisis contexts. This information supports humanitarian and development actors to plan and fund evidence-based responses, while using the data to seek high-level political action for robust solutions to food crises. Fifteen agencies in the international humanitarian and development community contributed to the 2019 GRFC by contributing their data, analysis, knowledge, and expertise regarding food insecurity and malnutrition in countries facing crisis.
The report uses the integrated food security phase classifications (IPC) or the Cadre Harmonise (CH) as a protocol for classifying the severity and magnitude of acute food insecurity. The number of people in IPC/CH Phase 3 or above is used to assess the number of food-insecure people in need of urgent assistance. Populations in Crisis (IPC/CH Phase 3), Emergency (IPC/CH Phase 4), and Catastrophe/Famine (IPC/CH Phase 5) are considered to be in need of urgent food, nutrition, and livelihood assistance. Populations in Stressed (IPC/CH Phase 2) require a different set of actions, such as disaster risk reduction and livelihoods protection interventions.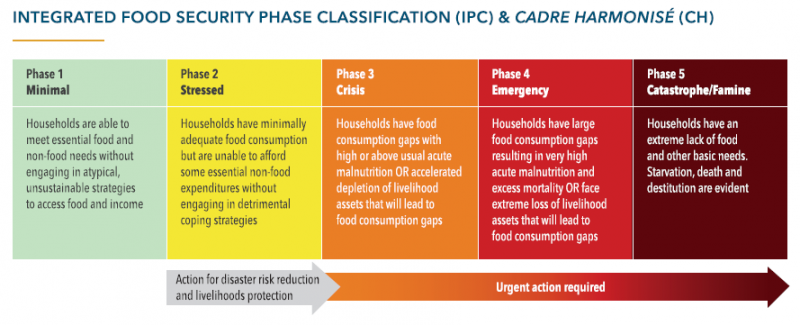 Climate shocks and conflict will continue driving food insecurity and are expected once again to severely affect several regions. The needs of refugees, internally displaced people, and migrants in countries such as Bangladesh, Syria, and Venezuela (Bolivarian Republic of) are expected to increase if the political and economic root causes are not addressed. Simultaneous action at the humanitarian–development nexus is needed in order to address the drivers of food crises.
The 2019 GRFC maintains that investments in programs and projects aimed at ending conflicts, empowering women, nourishing and educating children, improving rural infrastructure, and reinforcing social safety-nets are critical for a resilient, stable, and hunger-free world. These actions will save lives, maintain livelihoods, reduce structural vulnerabilities and address the root causes of hunger.