The 2nd edition of this report assess and summarises the current state of thinking about policy for agricultural development in developing countries.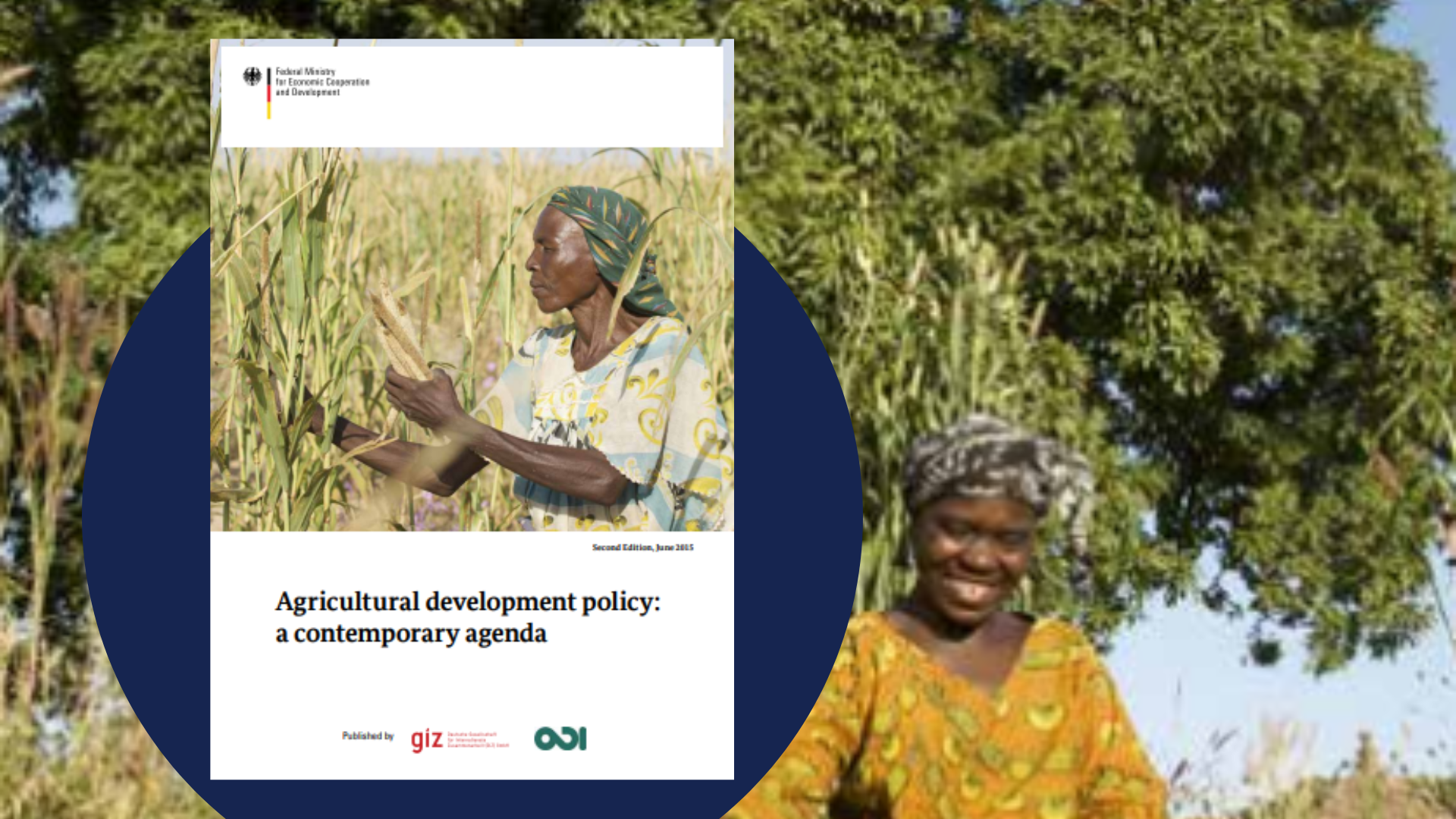 Agriculture is typically the most critical economic sector in rural areas. It provides employment and income for people in these areas if promoted. The dilemma: a productive agriculture is the prerequisite for feeding future generations of a growing world population; at the same time, it has to be sustainable and respect planetary boundaries, while adapting to climate change. The 2nd edition of the report on Agricultural Development: A Contemporary Agenda", released by Platform member Deutsche Gesellschaft für Internationale Zusammenarbeit (GIZ) looks at these challenges. It assess and summarises the current state of thinking about policy for agricultural development in developing countries.
The report, co-authored by Steve Wiggins of the UK-based independent, global think tank ODI, recognises that ideas have quickly developed in recent years and seeks to help development planners, policy decision makers and other actors in the development field to think about the future of agricultural development work. This is especially important in relation to what kind of policy advice might be needed for both the implementing agencies and the governments with whom they collaborate with.
A major objective of the report is to raise awareness that the importance of agriculture in a development context cannot be understated and that development policy must capitalise on agriculture's potential for combating poverty and hunger while aiming for an agricultural sector that is both people-centred and planet-focused.
Assess the role of the public sector in delivering a contemporary agricultural development policy, including a review of past mistakes;

Review the main areas of agricultural development policy and differentiate between those areas where general consensus exists versus those where there is still debate or uncertainties. Reasons for differences of opinion and the evidence typically cited will be documented;

Set out thinking about policy choices ('political economy'), co-ordination and coherence of agricultural development.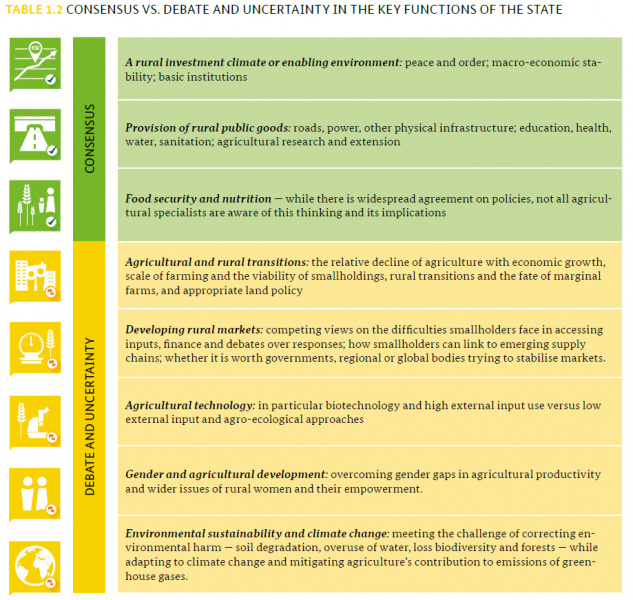 Source: Wiggins et al. 2015, p.19
This second edition also includes expanded sections on the consensus on investing in rural public goods and the process of rural transformation. Additionally, the topic of gender in agriculture has been more thoroughly considered in this edition, as has the discussion on policy choices and the political economic of African Agriculture.