This year's edition of the State of Blended Finance by Convergence will feature a thematic focus, for the first time, on blended finance for climate.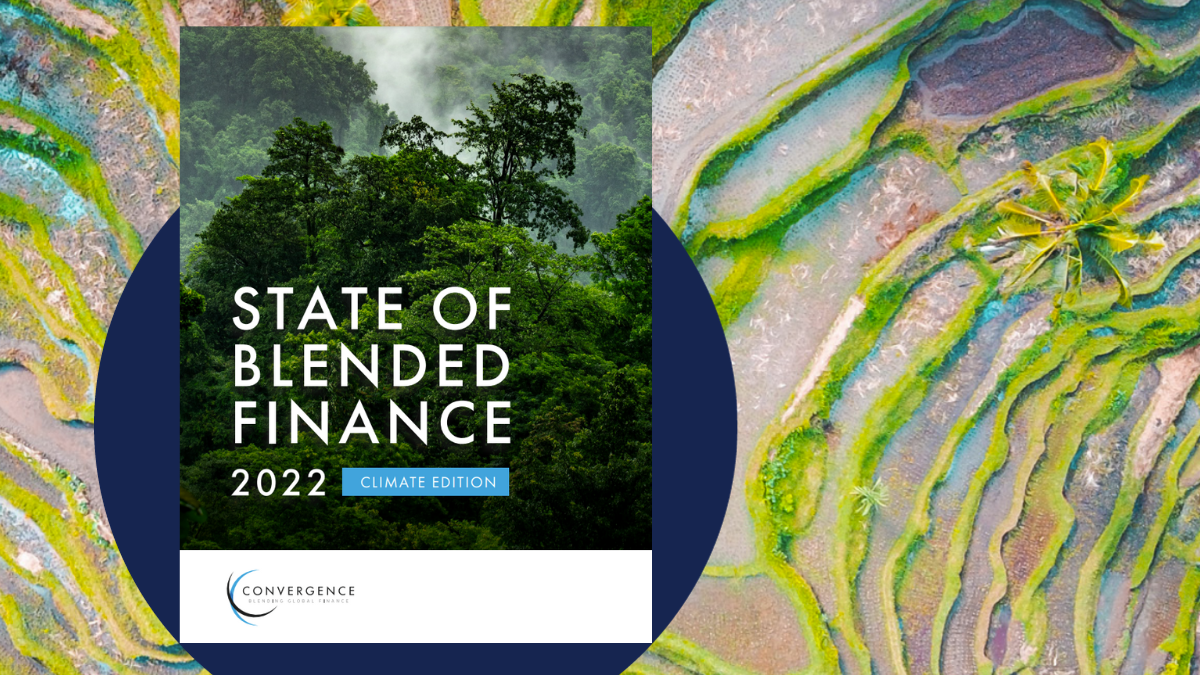 This theme was chosen for a couple of reasons. Firstly, climate change is a central focus of the blended finance market and a major development issue: two-thirds of blended finance commitments over the past three years and 33% of Official Development Assistance (ODA) in 2020 targeted climate-related investments. Secondly, and closely linked, the topic of climate finance is a core priority for private investors, as purported by their ESG strategies and increasingly through commitments to achieving a Net Zero transition. Therefore, climate aligned Sustainable Development Goals (SDGs) will continue to be a focus of private investors compared to other SDGs.
In PART I of the report, blended finance data and insights provide a market overview with a look back to last year's report and an assessment of the current challenges, macroeconomic impacts, and exogenous shocks that have equally shaped the broader climate finance market and the climate-related blended finance market. This section reviews recent downturns in sustainable investment and points at opportunities where blended finance can serve as an active mechanism to respond to the global challenges that adversely impact funding flows.
In PARTS II & III, climate data and investor trends are presented. Climate blended finance trends are analyzed through three lenses; mitigation blended finance;adaptation blended finance; and hybrid mitigation-adaptation blended finance. They are further broken down across vehicle type, geographic region and country, country income level, end beneficiaries, SDG alignment, and archetype and instruments. Investor trends focus on investor activity and investor type and incorporate stakeholder perspectives of key market participants engaging in climate blended finance.
PART IV provides a comparative breakdown of mitigation blended finance and adaptation blended finance transactions by analyzing and contrasting deal and investor types, addressing fundamental challenges and barriers to catalyzing private capital, and revealing solutions, opportunities, and viable business cases for scaling. The disparity between mitigation and adaptation blended finance is further explored through key stakeholder interviews with experts in the field.
PARTS V & VI highlight key challenges and recommendations on the respective role climate blended finance can play in mobilizing private capital to bridge the SDG and climate funding gaps.