This comprehensive results report published by the ministry of Foreign Affairs Finland, describes how Finland has succeeded in its work in promoting global development goals for the past few years and presents the results of Finland's development policy and development cooperation reported between 2015 and 2018.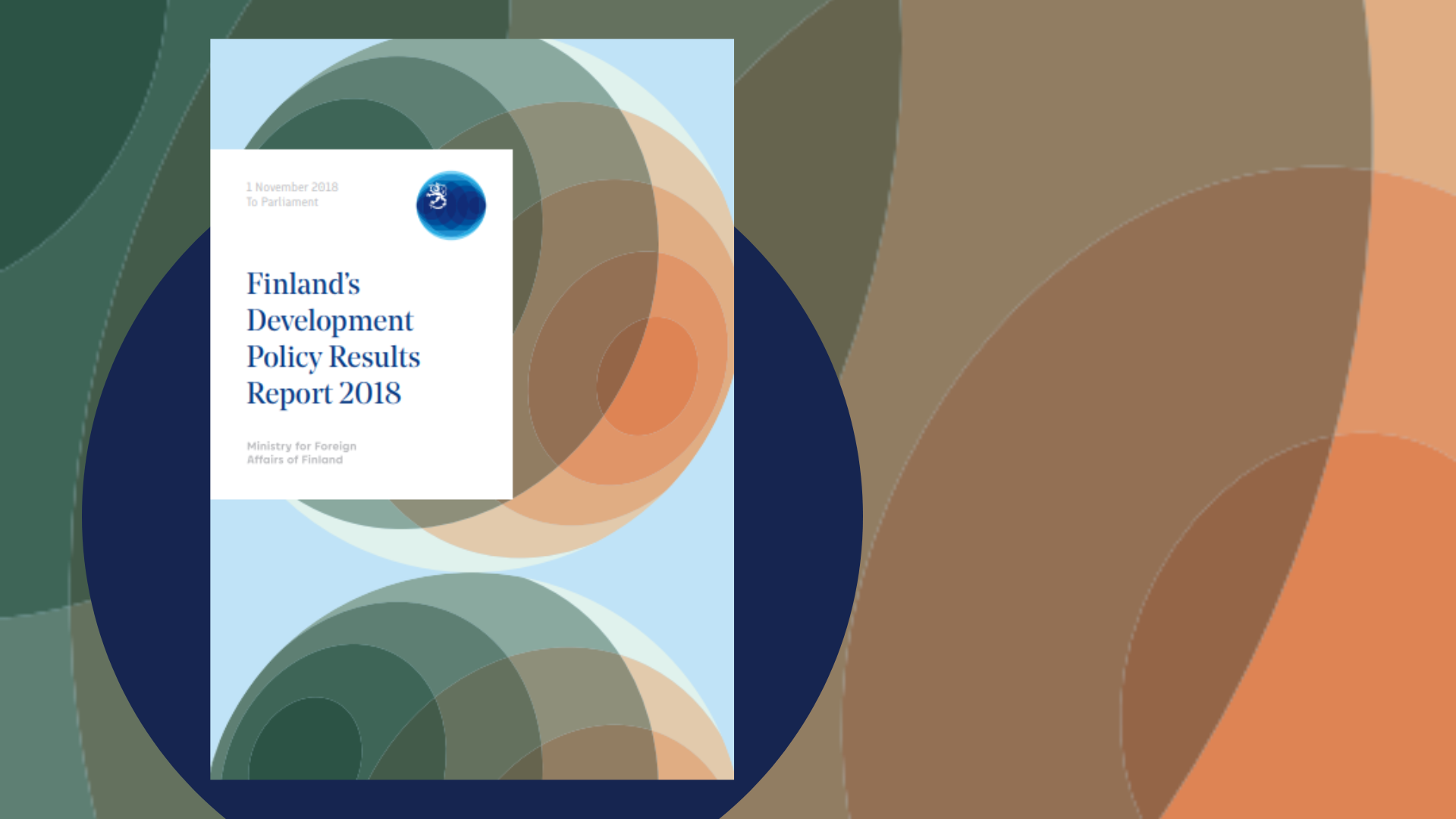 Finland's development policy aims to produce results in cooperation with its partners both in the short and long-term with the goal of contributing to broad societal impacts and sustainable development at a global scale.
Finland and its partners are achieving the development policy objectives quite well and are generating positive results which contribute to global stability and well-being. The results were produced through cooperation with developing countries, development financing institutions and organisations as well as with other partners and are grouped in accordance with the four priority areas of Finland's development policy: Women and girls, Economy and Jobs, Well-functioning society and Natural resources. These four priority areas are anchored in the Sustainable Development Goals of the Agenda 2030 adopted by the United Nations.
The first section presents a summary of the report and highlights key results and conclusions drawn. A major section of this report is dedicated to results and it describes the global situation, Finland's work in the four priority areas, together with results realized until 2018. Implementation of Finland's development policy and conclusions made by external evaluators are also reviewed in this report.
Key results
Women and girls: More women in developing countries have access to contraception

Economy and jobs: Job creation especially for women

Well-functioning society: More children attending secondary school in Finland's partner countries

Natural resources: Better food security and clean water for millions

Humanitarian assistance: Assistance to record high humanitarian needs
Finland should focus its resources towards the most important objectives

Results require long-term commitment and responsiveness

Adhering to values makes policy more impactful

Fragile states and countries affected by conflicts must be supported to get on their feet

Reforms in development cooperation practices and development financing need to continue

A more comprehensive approach can lead to better development results