2019 was an important year for the Platform, as it adapted its structure and function in light of the new paradigm under Agenda 2030, which has shifted the donor landscape by changing the nature of challenges and future uncertainties for donors.
Download all Annual Reports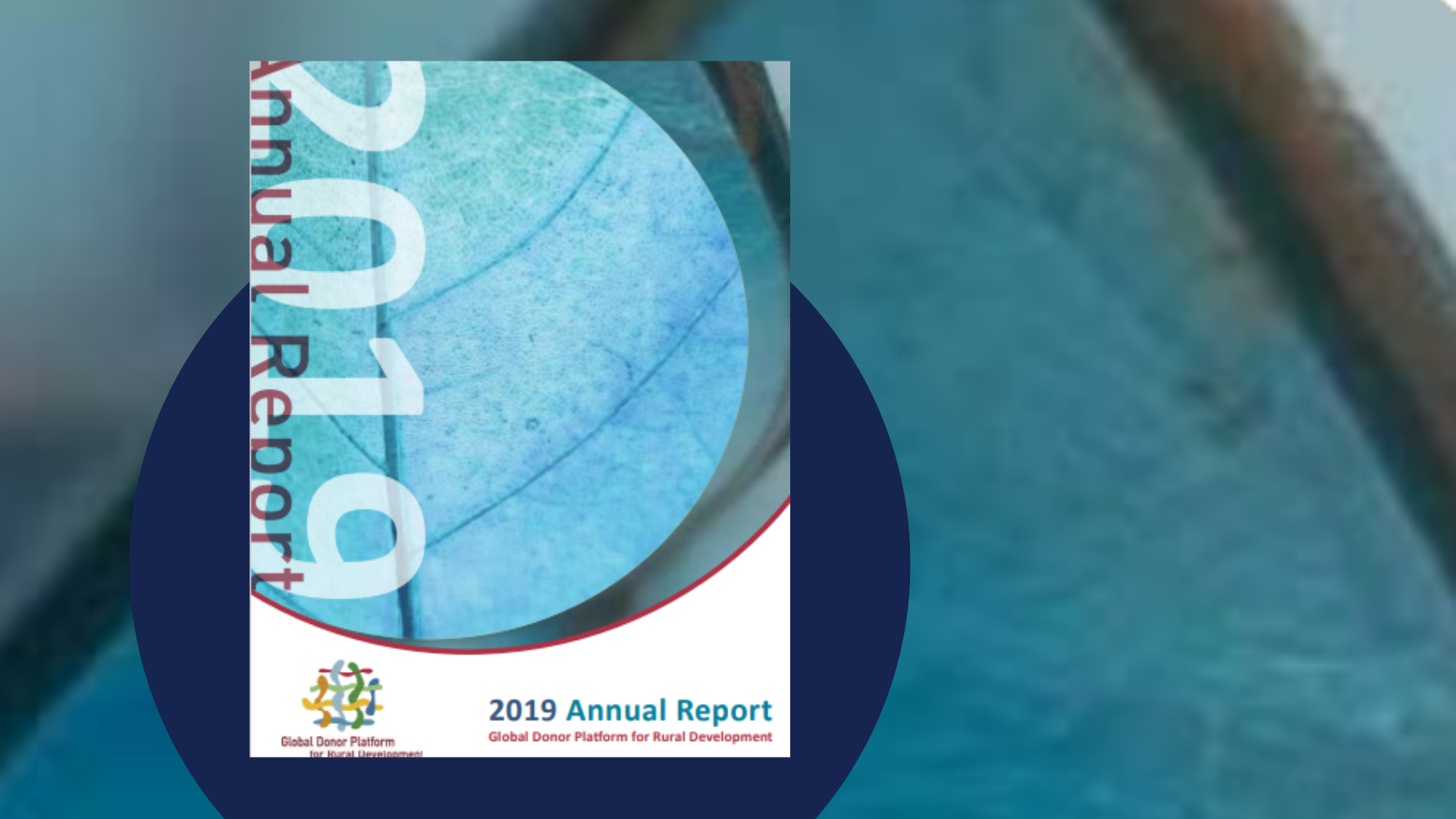 The purpose of the Annual General Assembly 2019 in Zurich, Switzerland was to reimagine the Platform's role in this new environment. A new vision for the Global Donor Platform 2.0 was developed that emphasises the core commitment of the Platform's members to influence ideas and resources for sustainable agriculture and food systems transformation.
Following a Board decision, a Member TransitionTask Force was appointed to secure the Platform's role in continuing to provide thought leadership in a changing environment. In November, the Task Force presented a proposal ready to deliver innovation and impact on the road to 2030. The repositioning coincides with the transition of the Secretariat. For the past 17 years BMZ has provided an institutional home for the Platform Secretariat, implemented by Deutsche Gesellschaft für Internationale Zusammenarbeit (GIZ). Beginning in 2020, the hosting baton was passed to IFAD in Rome, Italy.
Other 2019 highlights were Thematic Working Group meetings on Agriculture, Food Security and Land Use of the Nationally Determined Contributions Partnership (NDC-P) in April in Rome at the Food and Agriculture Organization of the United Nations (FAO), where NDC-P member countries took stock of the group's progress and planned their capacities for appropriate climate action in agriculture sectors. The high-level event in Brussels in April organised by the EU launched the 2019 Global Report on Food Crises (GRFC), which finds that despite the global decrease in the number of people facing acute hunger over the past, the main drivers of food crises are still present and continue to affect millions of people worldwide. The Global Donor Working Group on Land (GDWGL) debated the fundamental question of 'Are we on track to secure tenure rights and establish effective and transparent land governance systems by 2030?' at the World Bank Land Conference 2019, held in March in Washington DC.
A well-received webinar series in autumn focused on inclusive agribusiness, Africa's youth network, and climate adaptation and mitigation in agricultural sector. The webinars explored operational examples and experiences of project implementation, giving participants and presenters an opportunity to have an exchange about initiatives on the ground and discuss agriculture and rural development issues.
2019 IN NUMBERS
25 International events
1 Annual General Assembly
4 Board meetings
3 Management meetings
17 Thematic Working Group meetings
4 Webinars
3 Studies and publications
40 Members
13 Board Members