The Power of Youth in Shaping Food Systems.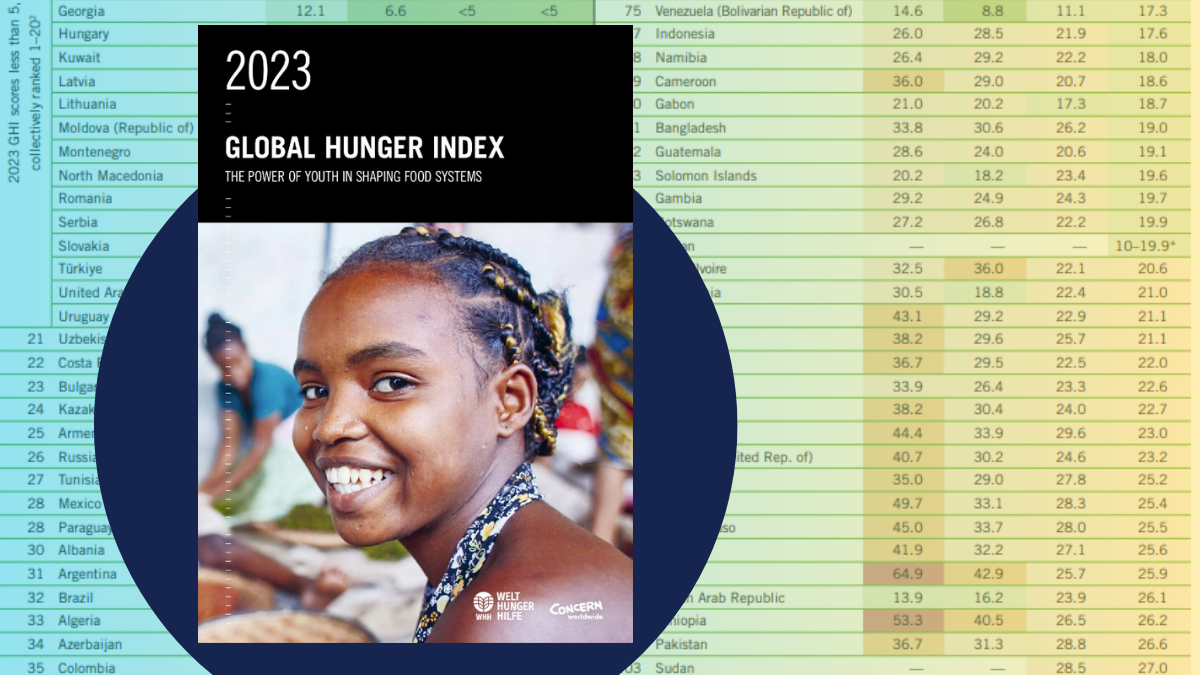 The 2023 Global Hunger Index shows that while some countries have made significant headway in reducing hunger little progress has been made on a global scale since 2015: hunger remains serious or alarming in 43 countries.
This stagnation relative to 2015 largely reflects the combined effects of several crises. These include the COVID-19 pandemic, the Russia-Ukraine war, economic stagnation, the impacts of climate change, and the intractable conflicts facing many countries of the world.
Large demographic groups such as youth, especially in low- and middle-income countries, are disproportionally affected. While youth will inherit food systems that are unable to meet the needs of people and planet, their participation in making decisions that will affect their future is limited.
Governments must meaningfully involve youth, invest in their capacities to shape food systems—way beyond 2030—and ensure that food systems offer attractive livelihoods to young people.