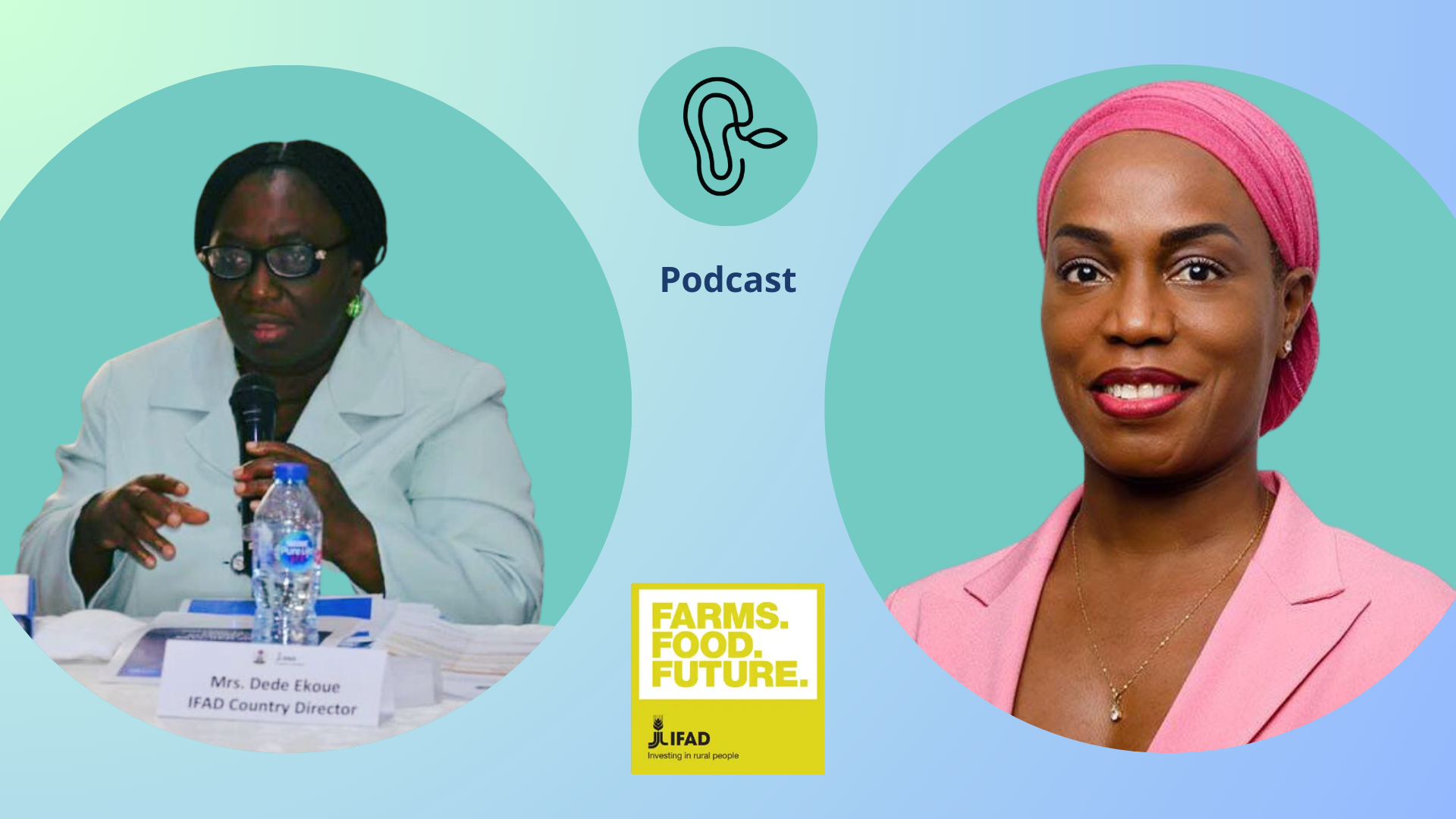 In our fifth segment, the Platform talks to Nadine Gbossa, Director, Food Systems Coordination, IFAD; Chief, Means of Implementation, UN Food Systems Coordination Hub, and Dede Ekoue, Country Director of Nigeria, IFAD.
We hear about the complexities and examples of transforming food systems, from both an overview perspective of the Coordination Hub and from the ground. What's clear is that coordination at the country level is vital to any hope of making a difference.
"FARMS. FOOD. FUTURE" is the podcast of the International Fund for Agricultural Development (IFAD).
The Global Donor Platform for Rural Development is adding its voice to the podcast in a miniseries and bringing a donor perspective to the frontline of food security. IFAD, as the host of the Platform secretariat, had created a special corner of conversation for our members and partners.
Nadine and Dede's segment starts at the 16:50-minute mark.
Tune into the rest of the IFAD podcast, with The Convention on Biological Diversity, or COP 15, followed by three IFAD projects that put biodiversity and conservation at the forefront of their missions. The podcast also heads to Bangladesh and Sri Lanka to find out how jackfruit can help local communities, plus first-hand accounts of how IFAD's INSURED programme changes lives. The episode concludes with an England-based winemaker, who hopes to become completely self-sufficient.