This policy paper has been produced by GIZ on behalf of the BMZ. It describes several fit-for-purpose solutions of land governance projects from GIZ and other development partners as well as their positive impacts in the land sector. The aim of the policy paper is to present successful approaches to secure land tenure rights in rural and urban areas.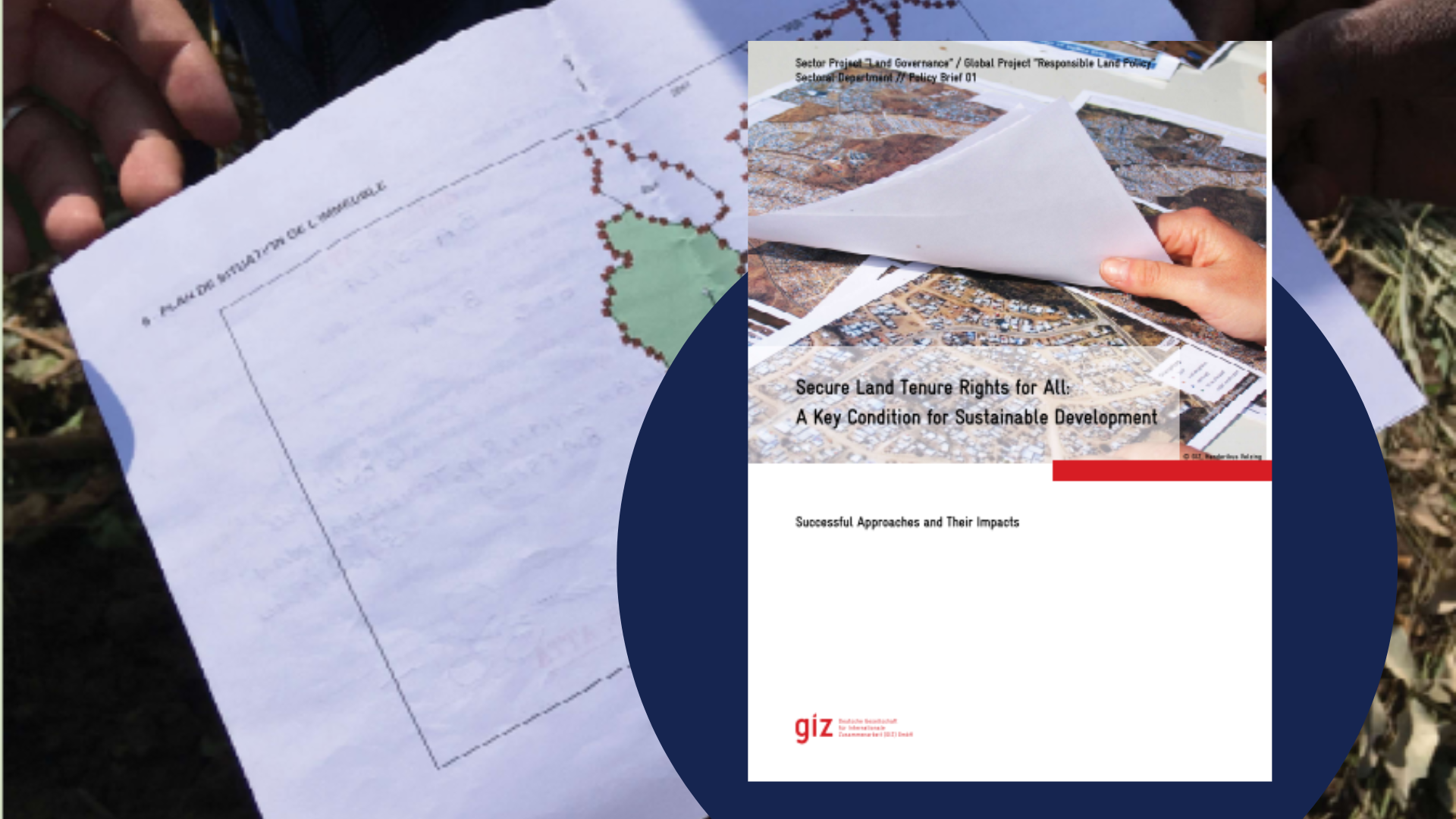 Secure land tenure rights for all are essential to reduce poverty and create sustainable development, ecological sustainability, and social inclusion. It enables people in rural and urban areas to invest in their livelihoods and their homes. Insecure tenure continues create high social costs and threatens the social cohesion of regions, nations and world regions.
To support future programmatic decisions by the Federal Ministry for Economic Cooperation and Development (BMZ), this paper focusses especially on impacts and good practices. It not only highlights examples from the German technical cooperation but also includes good practices achieved by other development Partners.
Based on evolving evidence, this policy paper highlights the following key promising elements necessary for tackling the land tenure question in the global south:
Land registration and cadaster

Formalization of customary land

Secure secondary rights of land users on land under customary or private ownership

Registration of public land

Distribution of state-owned land to the landless and landpoor

Secure community land Rights

Empowering women and marginal Groups

Responsible agricultural investment respecting customary and community tenure

Regularization of informal tenure in informal Settlements
This paper also discusses examples of BMZ support to secure tenure implemented by GIZ including the registration of private and communal land in the Laos, formalization of primary and secondary land rights in Uganda, Land tittle for indigenous people in Peru, Responsible agricultural investments in Ethiopia and Allocation of federal public land in Brazil.
It further highlights the outcomes and impacts (which have been categorized into social, economic and environmental impacts) of land registration projects using case studies around the world.This policy paper concludes by highlighting challenges and recommendations going forward.