Repurposing food and agricultural policies to make healthy diets more affordable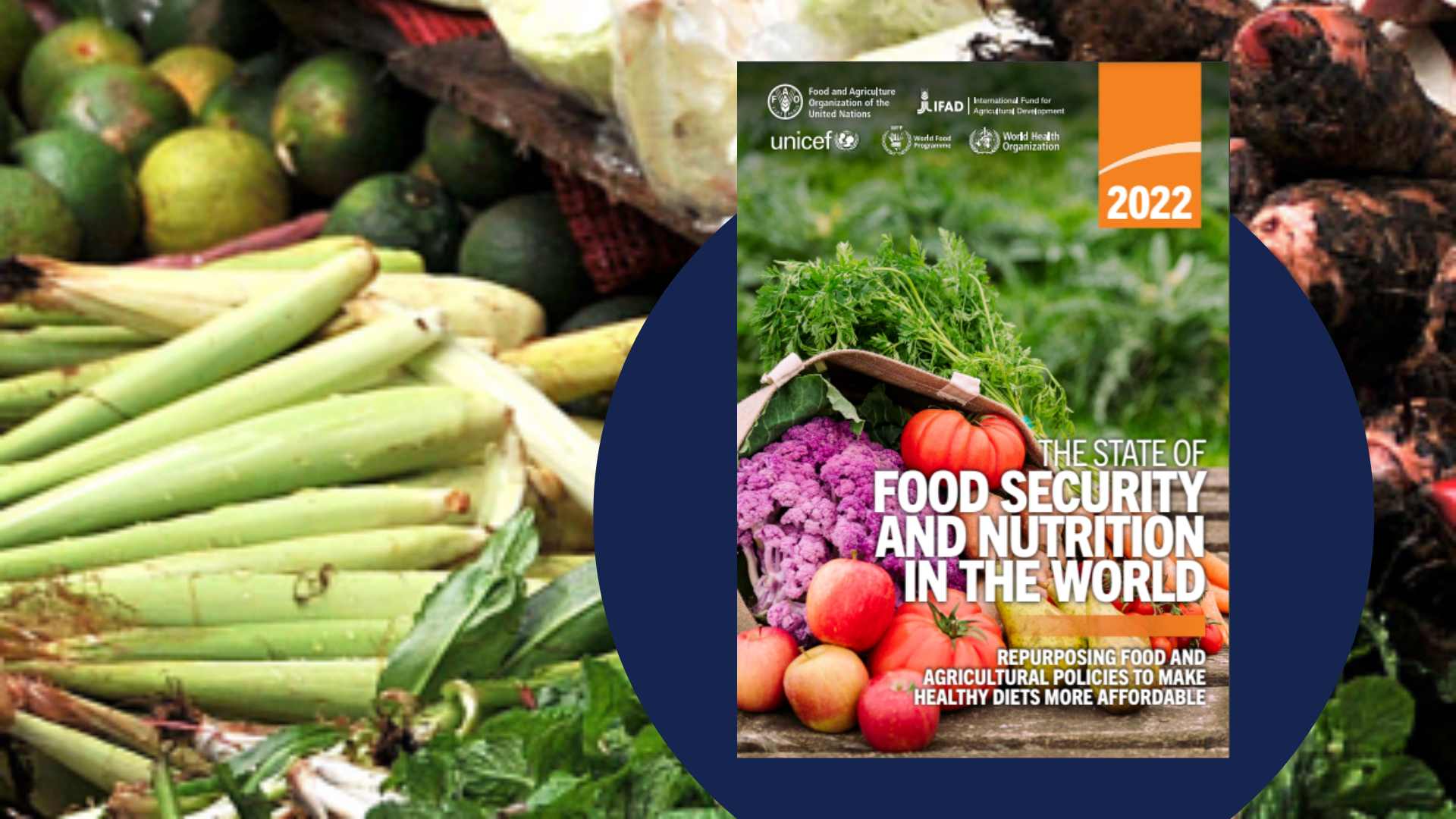 This year's report should dispel any lingering doubts that the world is moving backwards in its efforts to end hunger, food insecurity and malnutrition in all its forms. We are now only eight years away from 2030, but the distance to reach many of the SDG 2 targets is growing wider each year. There are indeed efforts to make progress towards SDG 2, yet they are proving insufficient in the face of a more challenging and uncertain context. The intensification of the major drivers behind recent food insecurity and malnutrition trends (i.e. conflict, climate extremes and economic shocks) combined with the high cost of nutritious foods and growing inequalities will continue to challenge food security and nutrition. This will be the case until agrifood systems are transformed, become more resilient and are delivering lower cost nutritious foods and affordable healthy diets for all, sustainably and inclusively.  
Early in the report, the latest updates of the food security and nutrition situation around the world are presented, including updated estimates on the cost and affordability of healthy diets. The report acknowledges the current recessionary context, which makes it even more challenging for many governments to increase their budgets to invest in the agrifood systems transformation that their countries need to achieve SDG 2. Hence, the report then takes a deep dive into how governments are supporting the food and agriculture sector through policies, and based on evidence, it provides recommendations.  
A stocktaking of the most predominant food and agricultural policy support currently in place around the world is presented to better understand the amount of support, the activities and actors mostly supported (or, on the contrary, penalized), and the pathways through which this support is pushing up the relative cost of nutritious foods and promoting unhealthy diets. Then guidance – based on analysis and evidence – is provided on alternative combinations of food and agricultural policy support that can help to reduce the cost of nutritious foods, as well as on how the resulting trade-offs need to be managed to ensure agrifood systems are not only more efficient, but also more sustainable and inclusive. A key recommendation is that governments must start rethinking how they can reallocate their existing public budgets to make them more cost-effective and efficient in reducing the cost of nutritious foods and increasing the availability and affordability of healthy diets, sustainably and leaving no one behind. Lastly, the report takes a close look at the complementing policies, within and outside agrifood systems, that are important to support repurposing efforts and at the political economy factors and dynamics that hamper or facilitate repurposing efforts. 
About the series 
The State of Food Security and Nutrition in the World is an annual flagship report jointly prepared by FAO, IFAD, UNICEF, WFP and WHO to inform on progress towards ending hunger, achieving food security and improving nutrition and to provide in depth analysis on key challenges for achieving this goal in the context of the 2030 Agenda for Sustainable Development. The report targets a wide audience, including policy-makers, international organizations, academic institutions and the general public.