The UN Decade of Family Farming is a joint effort by the Food and Agricultural Organization (FAO) of the UN and the International Fund for Agricultural Development (IFAD), both of whom are members of the Global Donor Platform for Rural Development.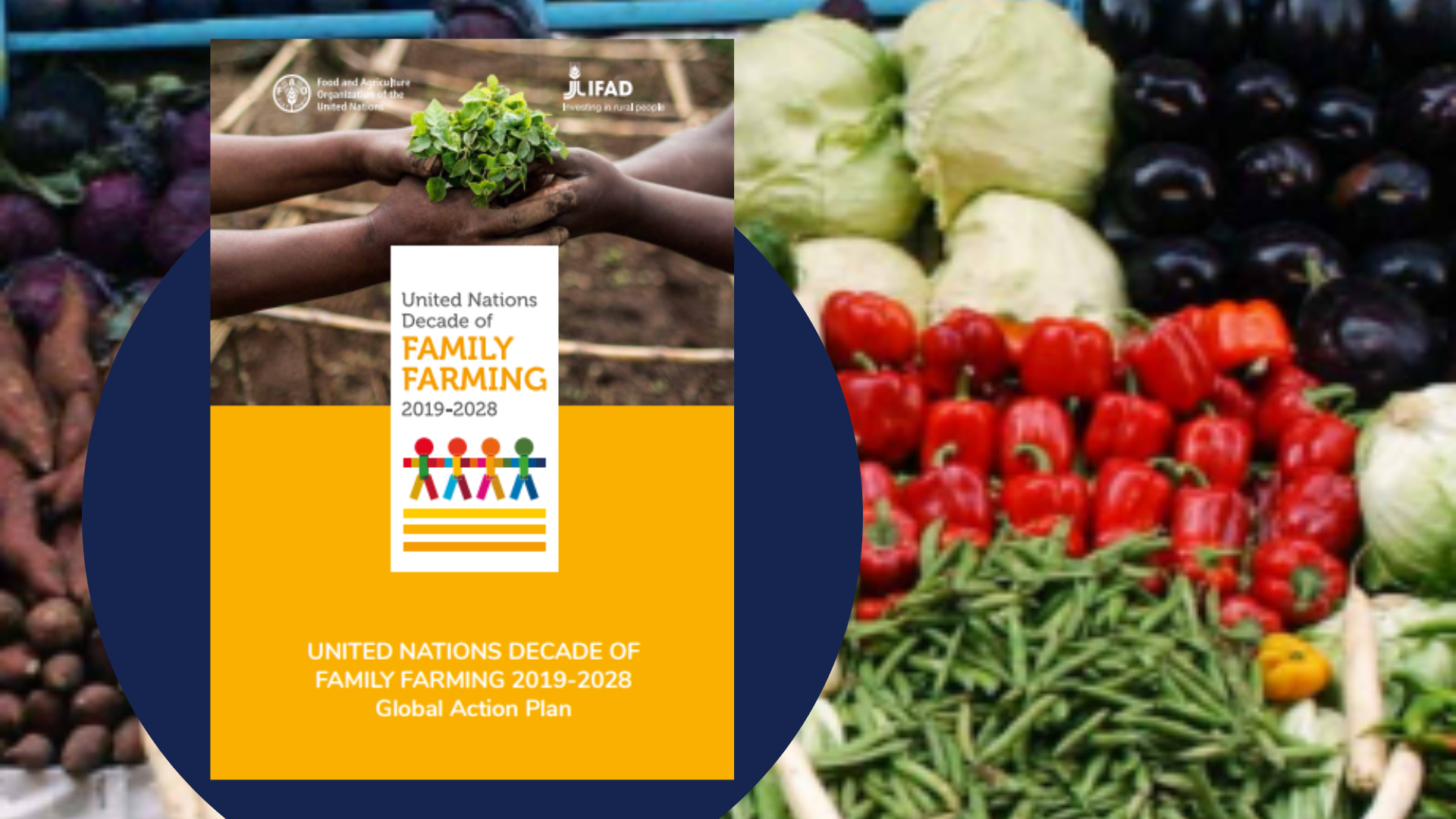 Over 500 million family farms, most of which are small-scale with limited opportunities for improving their livelihood and the well-being of their communities, across the world produce over 80 percent of the world's food. They often have less access to energy, clean water, sanitation, decent jobs, and have higher rates of poverty.
Despite these constraints, family farmers have huge potential to become key agents of development strategies, such as helping to ensure that food systems contribute to healthier diets and ensuring the environmental, social and economic sustainability of our food systems. Supporting family farmers also means managing land rights and developing enabling policies and investment plans.
The Seven Pillars of the UN Decade of Family Farming (2019-2028)
Develop an enabling policy environment to strengthen family farming
Support youth and ensure the generational sustainability of family farming
Promote gender equity in family farming and the leadership role of rural women
Strengthen family farmers' organizations and their capacities to generate knowledge, represent farmers' concerns and provide inclusive services in rural areas.
Improve socio-economic inclusion, resilience and well-being of family farmers, rural households and communities.
Promote sustainability of family farming for climate-resilient food systems.
Strengthen the multidimensionality of family farming to promote social innovations contributing to territorial development and food systems that safeguard biodiversity, the environment and culture.
The regional launch of the UN Decade of Family Farming (2019-2028) was held during a side event at the 2019 Conference for Land Policy in Africa (CLPA). The side event explored the potential of family farmers to contribute to the 2030 Agenda for Sustainable Development, and how the UN Decade of Family Farming can sustain and promote actions at global, regional, and national levels to support the transformation of food and agriculture systems for healthy diets and improved nutrition. The Decade's Global Action plan was shared with member states and other stakeholders, providing an opportunity to share the achievements that went into implementing the Decade as well as discussing the next steps.