A roadmap for USAID's work and commitment to building a more free, peaceful, prosperous, and humane world.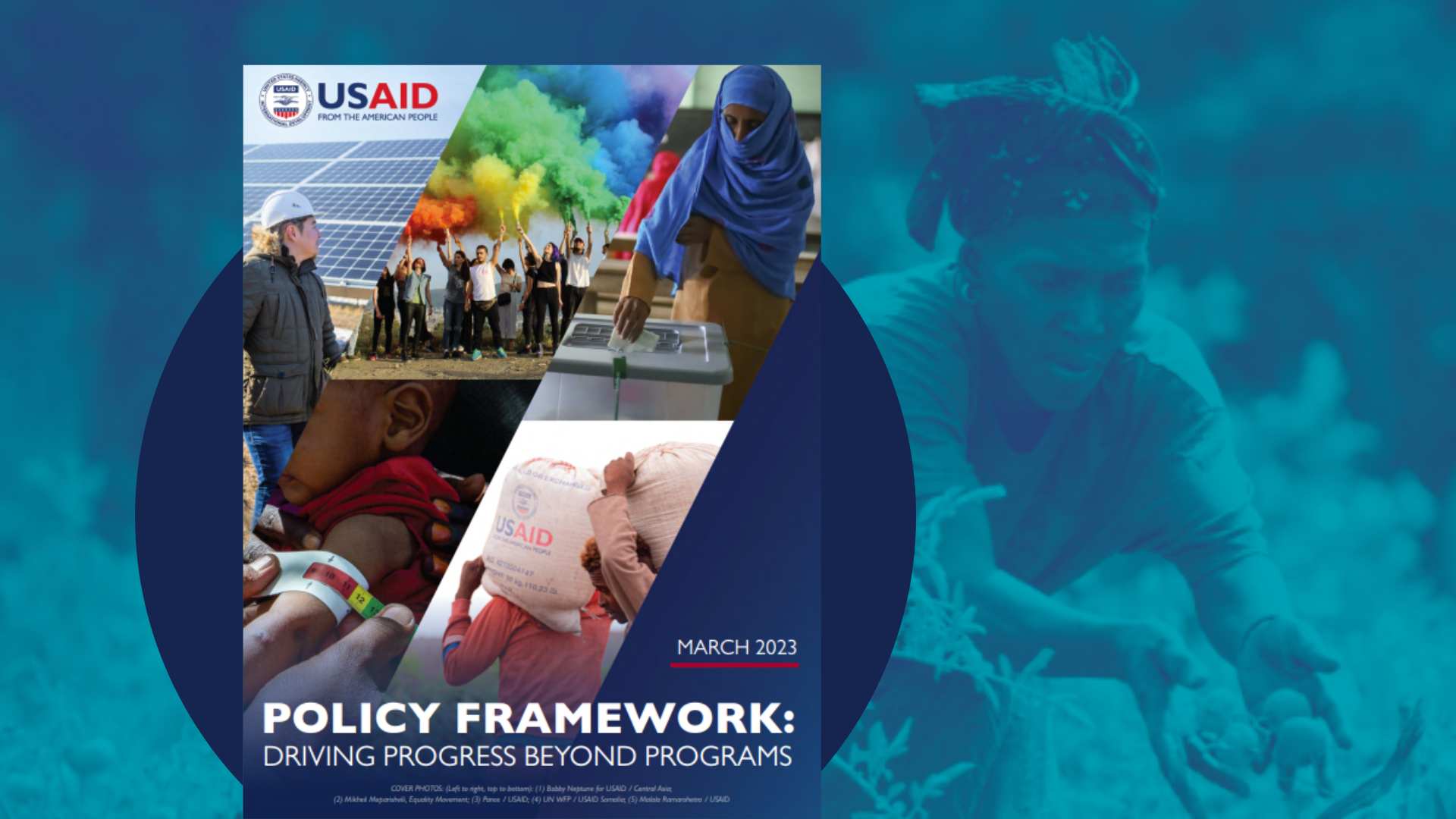 The Policy Framework establishes three overarching priorities to drive progress through and beyond USAID's programmes:
Confront the greatest challenges of our time
Embrace new partnerships
Invest in USAID's enduring effectiveness.
These priorities are connected and achieving the long-term mission depends on confronting the greatest impediments to development today.