The Report on Development Policy sets out the activities and objectives for Finland's development policy and development cooperation. The purpose is to strengthen Finland's long-term approach to development policy and development cooperation from the perspective of principles, values and objectives. A parliamentary monitoring group representing all parliamentary parties took part in the preparation of this report.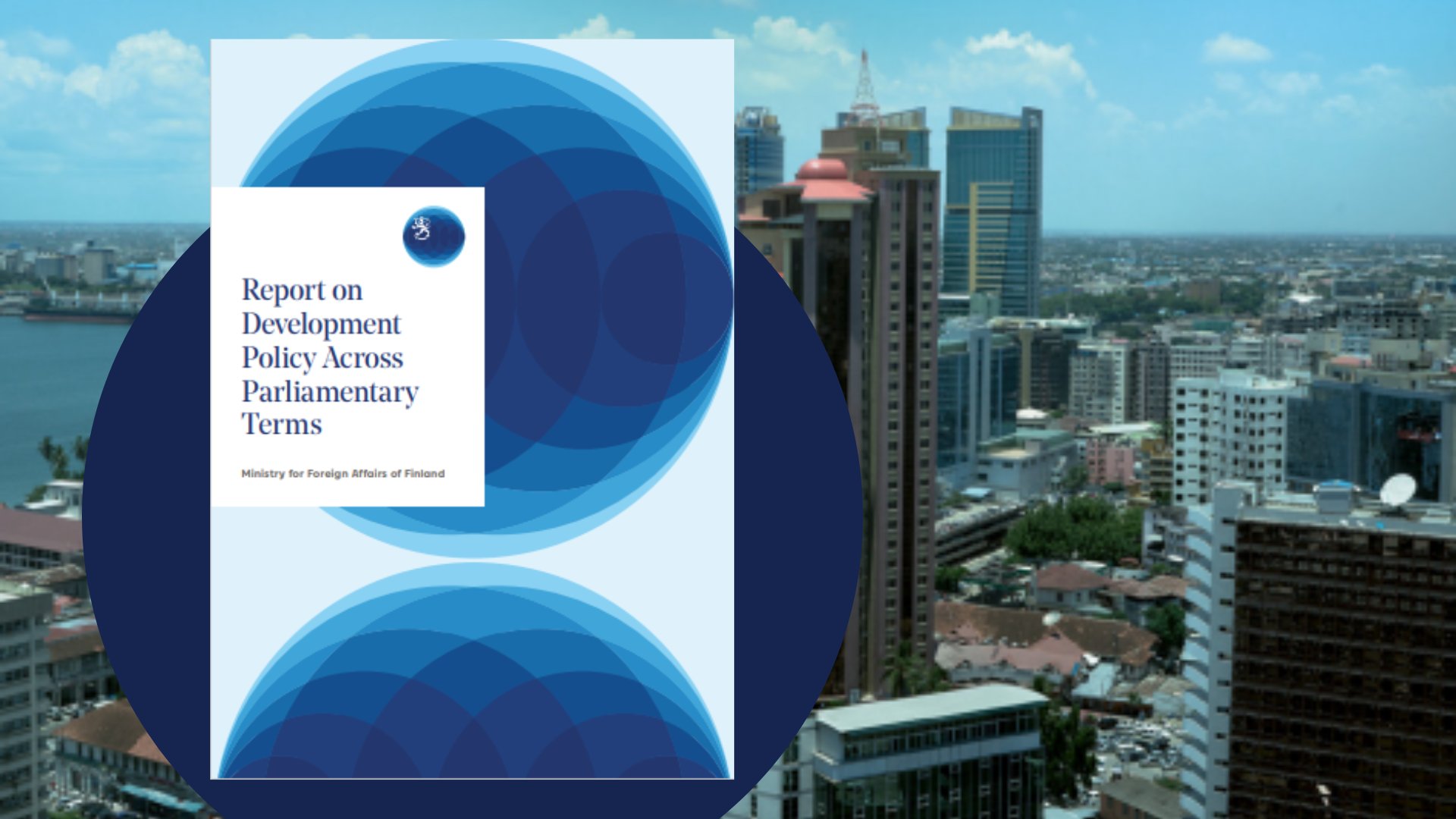 Development policy is an integral part of Finland's foreign and security policy, which aims to enhance security and well being through international cooperation.
The objective of development cooperation is to strengthen developing countries' own carrying capacity. Finland's development policy priorities are based on its own strengths, which include the rights of women and girls; training and education; sustainable economy and decent work; peaceful, democratic societies; and climate change, biodiversity and sustainable management and use of natural resources. Humanitarian assistance is an independent part of development policy to help people in distress in the event of a crisis.