The International Fund for Agricultural Development (IFAD) is taking a unique approach to drawing the attention of world leaders to invest in young people as a means to end global hunger and poverty. IFAD has recently launched an innovative global dance challenge dubbed #DanceforChange. It features MTV award-winning choreographer Sherrie Silver who is also IFAD's Advocate for Rural Youth, and African recording artist Oluwatosin Oluwole Ajibade commonly known as Mr Eazi. The pair has teamed up to record a new song and music video.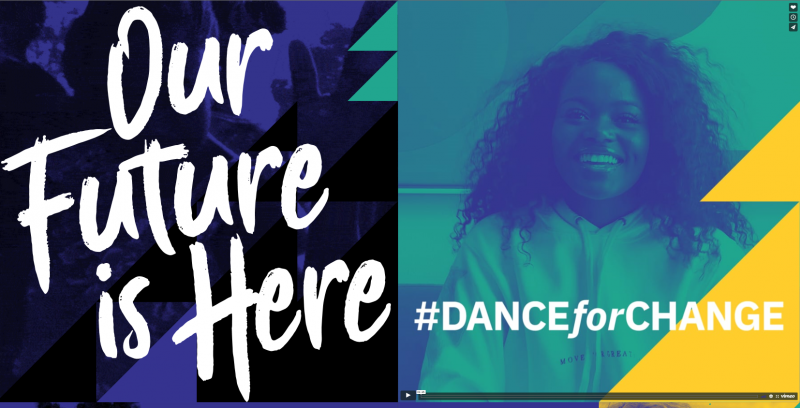 The challenge asks young people to "make their moves matter" by recording a 15-second dance video to the "freedom song" following Silver's choreography in support of creating opportunities for rural youth in some of the world's poorest countries. The initiative is aimed to involve young people across the globe in bringing attention to the need for increased agricultural investment as a means to generate opportunities and hope for millions of rural youth while making the world more food secure amidst rising global hunger.
"We are dancing to capture the world's attention and to share a message with young people everywhere: our generation can end global hunger, but only if our leaders invest more in agriculture and the next generation of young farmers," said Silver.
The virtual dance petition was launched this week on TikTok a mobile app for creating and sharing short-form videos. Inspired by the message and opportunity to use its platform in support of the campaign, TikTok is giving millions of its users a chance to participate, learn more about the issues and make their voices heard. Upon uploading their videos to the app with his song and Silver's choreography, users can share them using the hashtag #DanceforChange and add their video to the petition.
In a pre-launch promotion on TikTok, nearly 5,000 people from around the world have created unique video dances and memes in support of the cause. The highest audience engagement so far has been in Canada, India, Germany, the United Kingdom and the United States.
IFAD will use results from the dance challenge in their advocacy efforts to remind world leaders of the need to increase investments in agriculture as well as long-term development and training for rural youth.