At the network meeting "Partners for change – Transformation to a food secure, resilient and sustainable future", almost 250 participants from over 20 countries came together to exchange experiences and ideas on the transformation of agricultural and food systems. The final product, joint recommendations to transform agricultural and food systems, was handed over to State Secretary Jochen Flasbarth ending the event and can now be read online.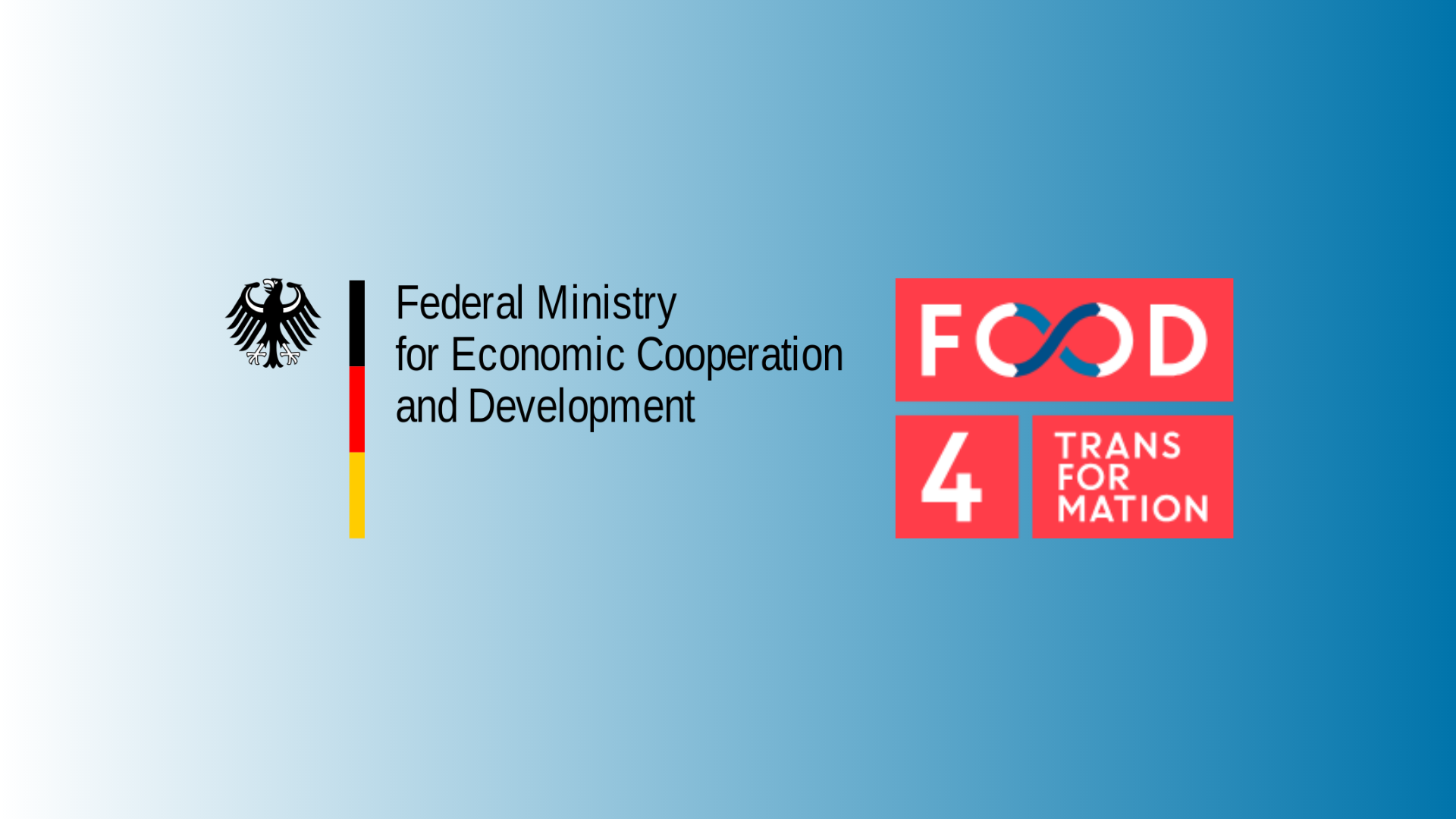 The BMZ invests around two billion euros annually in the core theme "Transformation of Agricultural and Food Systems". The eponymous special initiative is an essential part of this work aiming to transform the entire system towards a structural change of policy. Halfway through Agenda 2030, the Federal Ministry for Economic Cooperation and Development invited selected partners of the special initiative to a network meeting to discuss how this goal can be put into practice.
A total of around 250 partners and representatives from politics, science, private sector, and civil society came together to develop policy recommendations for the transformation of agricultural and food systems based on the experience gained from various levels of implementation. The final product: a joint commitment with new impulses, which were handed over to State Secretary Jochen Flasbarth.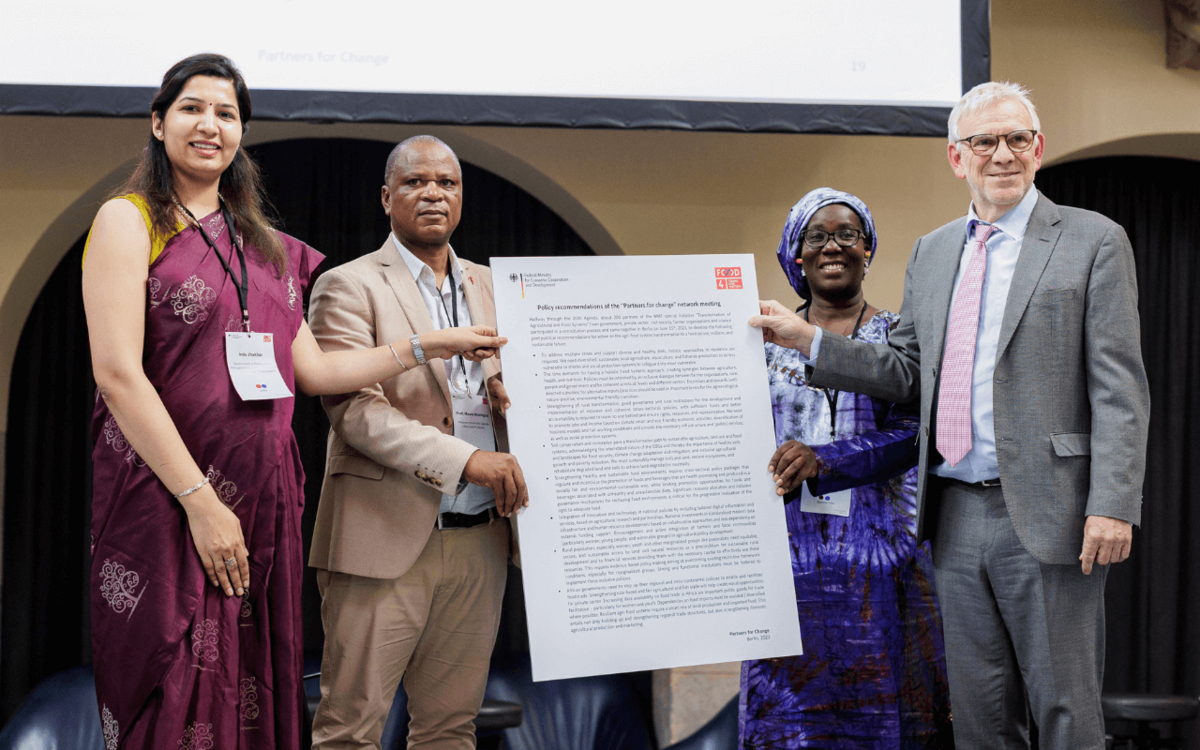 The recommendations include actions based on a multi- and cross-sectoral approaches, seeking coherence across all levels. Comprehensive transformation requires dialogue between all relevant actors, including farmers' organizations, rural communities, and government, including local stakeholders. The need for holistic approaches to build resilience to crises and conflicts while promoting diverse and healthy diets was also repeatedly emphasized.
The network meeting sends out a signal for joint action against hunger, poverty, and inequality. The BMZ would like to further deepen the successful cooperation since the ideas and approaches collected underline that cooperation on systematic approaches is essential to overcome the challenges in the agricultural and food system.