Global food prices are at an all-time high. Equally alarmingly is the skyrocketing price of fertilizers, which risks farmers using less in the coming season and escalating the crises due to reduced crop yields.
Useful Resources on the Current Crisis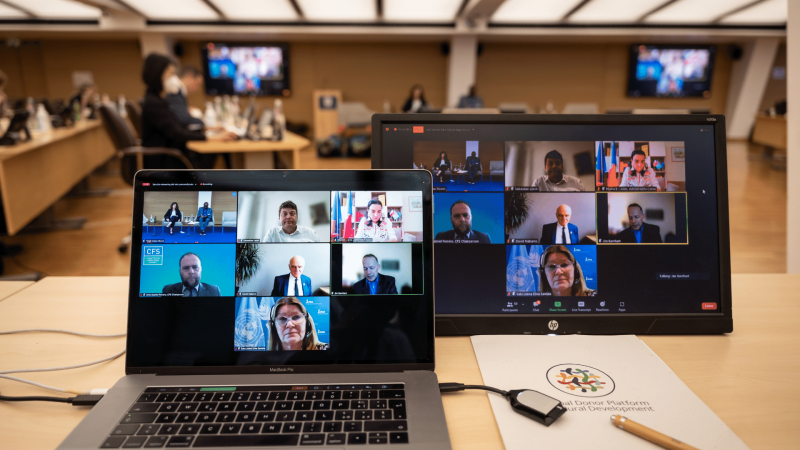 According to UN Global Crisis Response Group on Food, Energy and Water, an additional 95 million people are likely to fall into extreme poverty and an additional 47 million could face acute hunger across 81 countries. Billions more will be severely affected by the overall increase in cost of living, making it hard to meet basic costs of food, health, housing and education.
The link between high food prices and social and political instability is now a well-recognised risk, as already witnessed during the 2008 food price crisis.
The current situation calls for an urgent and large-scale response. It comes less than a year after the UN Food Systems Summit called for a profound transformation of food systems to make them more resilient to the types of shocks now being faced.
In this context, on 15 June 2022, the Global Donor Platform for Rural Development (GDPRD) held a special High-Level Panel on "Building Consensus and Coordination on the Current Global Crisis Response Initiatives: The Potential Role of Donors and the Global Donor Platform for Rural Development". The panellists discussed the challenge facing the international community and the emerging mechanisms for responding.
Key Messages from the High-Level Panel
The crisis is severe: The panellists left no doubt about the seriousness of the current crisis in terms of the number of people who will be affected, with dramatic negative impacts on poverty and hunger. This makes achievement of the sustainable development goals even more challenging. Ninety-four countries are seriously exposed with 1.7 billion people at risk of greater impoverishment.
Money is tight: There are significant short falls in the financing needed for immediate humanitarian assistance and longer-term food system transformation. This is compounded by the vast costs associated with mitigating the rising cost of fertilizers, to ensure farmers are able to use fertilizers and maintain yields for the coming seasons. However, the finances of most countries remain constrained by the impacts of the COVID-19 pandemic. On 19 May 2022, the UN Secretary General, in remarks to the security council, noted that current Global Humanitarian Response Plans are just 8 per cent funded.
Coordination is critical: Given the tight resources, the multiple dimensions of the challenge across different geographies, and the range of different response mechanisms, better coordination of political efforts and response efforts is even more essential. This is necessary to ensure clear priorities and avoid duplication of efforts. Coordination and diplomacy are also essential to keep international food trade open and flowing. Alongside the initiatives mentioned below, the World Committee on Global food Security (CFS), with its 100 member states, has a key role in helping to build international consensus on ways forward.
Action is urgent: Many people are imminently facing extreme hunger. Just as significantly, action needs to be taken immediately to ensure high fertilizer and fuel costs, along with the disruption caused by the war in Ukraine, do not significantly reduce production levels in the coming years. If this occurs, the current crisis will escalate, further compounding the difficulty of meeting the needs of those pushed into hunger and poverty.
An integrated response to transforming food systems for resilience is vital: Short, medium and long-term responses are needed. Short-term responses must tackle the immediate humanitarian crisis while medium-term strategies are needed to maintain food production and availability over the coming year. Investments for the longer-term are needed to transform food systems to be more resilient, healthy and sustainable. To avoid an escalating food systems crisis, it is vital that initiatives and resources target the needs of all three time-frames in an integrated and balanced way.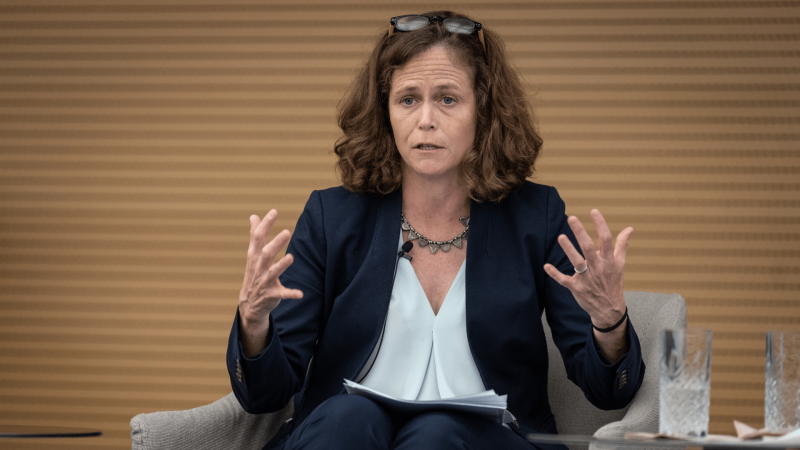 As the scale and seriousness of the crisis has become apparent, a series of related response mechanisms have been developed and are summarized below.
The UN Secretary General, in March, established a GLOBAL CRISIS RESPONSE GROUP ON FOOD, ENERGY AND FINANCE (GCRG). This 32-member group, chaired by UN Deputy Secretary-General, Amina Mohammed is tasked with ensuring high level political support for a coordinated global response. They have provided two briefs on the crisis, the latest published on 8 June highlights the truly global nature of what is now a confluence of high food, energy and financing costs.
The German government, as President of the G7, has convened (jointly with the World Bank) a GLOBAL ALLIANCE FOR FOOD SECURITY (GAFS). While not a pledging group or mechanism through which funds would flow, the Alliance seeks to bring a commonality of international purpose to the crisis. It will help identify needs and align responses which can then be carried out in a coordinated way through existing financing channels.
On June 24 2022, Germany hosted a MINISTERIAL CONFERENCE "Uniting for Global Food Security". Ministers took stock of the current situation, welcomed response mechanisms and committed to a strong partnership with the GAFS.
On June 28 2022, G7 Leaders issued a STATEMENT ON GLOBAL FOOD SECURITY, which included a commitment to the GAFS of USD 14 billion for the current year.
The Food and Agriculture Resilience Mission (FARM) initiative was launched by President Emmanuel Macron in the context of the French Presidency of the European Union on 24 March 2022. It has been endorsed by the Heads of States and Government of the European Council. FARM is seen as an operational roadmap for the Global Alliance for Food Security. FARM is a comprehensive set of actions with three pillars. The first is a trade pillar to ease tension on agricultural markets, including increased support for the Agricultural Markets and Information System (AMIS). The second is a solidarity pillar to support Ukraine's agricultural capabilities and ensure access to agricultural commodities at reasonable prices. The third is a production pillar to strengthen agricultural capabilities in countries most affected and is being led by IFAD.
THE AFRICAN DEVELOPMENT BANK'S (AFDB) AFRICAN EMERGENCY FOOD PRODUCTION FACILITY is a US$ 1.5 billion initiative to support smallholder farmers in filling the food shortfall. Africa faces a current shortfall of 30 million metric tons of food arising from the Russia-Ukraine war. Through its three pillars, the Facility will deliver seeds and fertilizer to 20 million farmers, provide financing for the large-scale supply of fertilizers, and promote policy dialogue to overcome structural constraints that prevent farmers having access to modern inputs. The Facility will be aligned with existing Bank policies and strategies and will support countries to deliver smart subsidies that are anchored on digital platforms.
FEED THE FUTURE is a United States Government flagship initiative on food security. The US will expand this initiative to mitigate the global fertilizer shortage and help farmers remain productive, by increasing investments in agricultural capacity and resilience, and cushioning the macro-economic impact on poor people. They have expanded into 8 new targeted countries. President Biden has signed into law ADDITIONAL FUNDING of US$2.76 billion for humanitarian assistance of which US$760 million is to support medium food system resilience.
THE WORLD BANK GLOBAL FOOD CRISIS RESPONSE will provide up to US$ 30 billion in existing and new projects related to agriculture, nutrition, social protection, water and irrigation. This was announced on 18 May 2022. The response will focus on supporting producers to enhance next season's production, facilitate increased trade, support vulnerable households and invest in food system resilience.
In March, the European Commission presented a range of short-term and medium-term ACTIONS TO ENHANCE GLOBAL FOOD SECURITY and to support farmers and consumers in the EU. These actions align with the EU's FARM TO FORK STRATEGY, and include a support package of EUR 500 million alongside the EUR 4.3 billion which has been pledged by the EU and its Member States to continue addressing malnutrition. The EU has also set up the EUROPEAN FOOD SECURITY CRISIS PREPAREDNESS AND RESPONSE MECHANISM (EFSCM). In June, the European Commission ADOPTED A PROPOSAL TO MOBILISE EUR 600 MILLION FROM THE RESERVES OF THE EUROPEAN DEVELOPMENT FUND to address the current food security crisis aggravated by Russia's invasion of Ukraine.