The high-level event organized by the EU launched the 2019 Global Report on Food Crises (GRFC), which finds that despite the global decrease in the number of people who face acute hunger over the past, the main drivers of food crises are still present and continue to affect millions of people worldwide.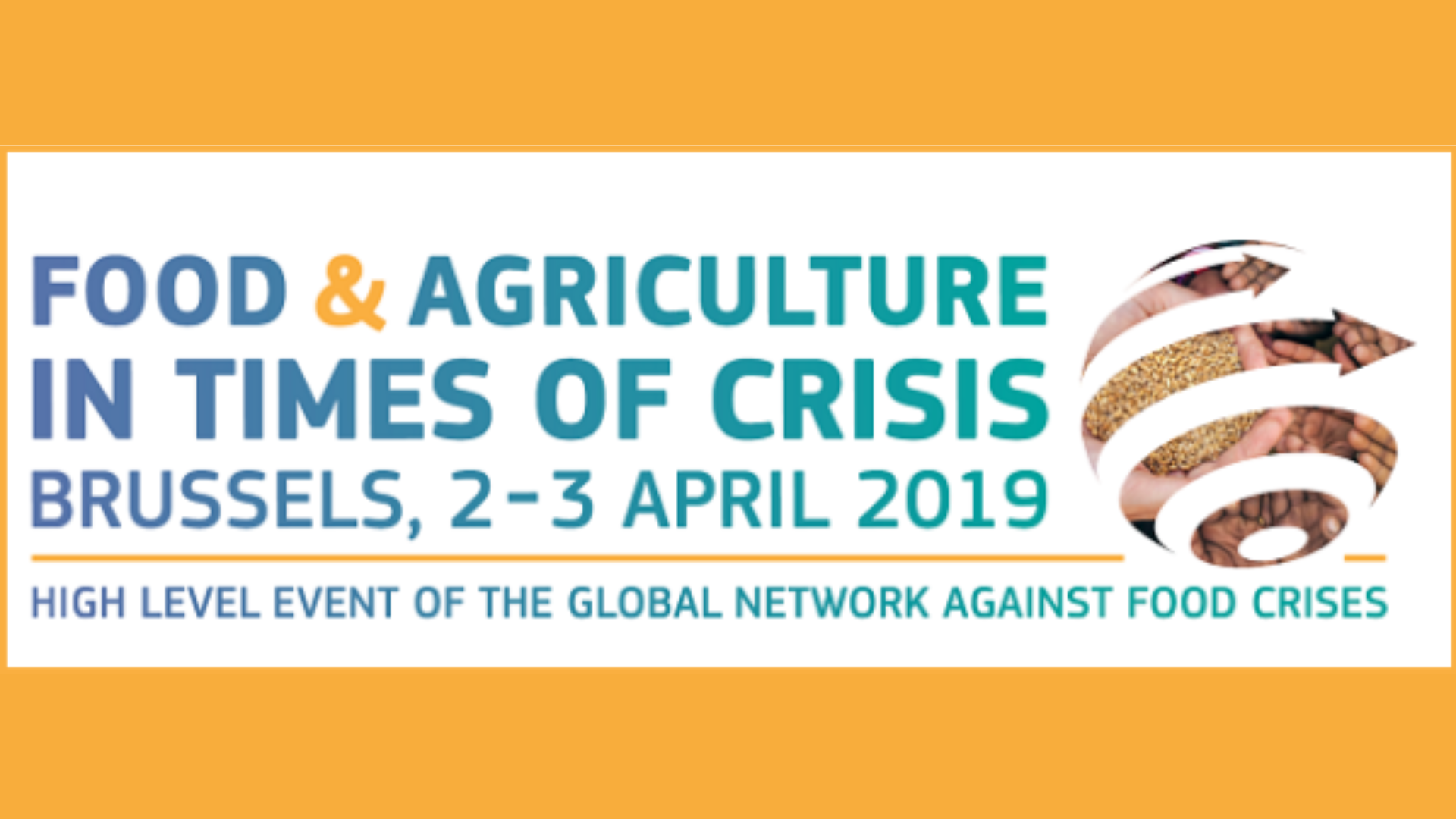 Despite improvement, millions still face acute hunger
While the FAO's 2018 State of Food Security and Nutrition in the World report provides an analysis on the 820 million people who are chronically food insecure, Luca Russo, FAO's Senior Strategic Advisor on Resilience, stated that the 2019 GRFC "zooms into the urgent action required on the more than 113 million people across 53 countries experiencing acute hunger and requiring urgent food, nutrition, and livelihoods assistance." This number represents a slight improvement over the 124 million people presented in the 2017 GRFC; however, the latest report indicates that more than 100 million people have faced periods of acute hunger over the past three years.
Africa remains disproportionally affected by acute food insecurity, with 58 percent of the world's total across 33 countries, while 24 percent are in the Middle East, 13 percent in South and Southeast Asia, and 5 percent in Latin America/Caribbean and Ukraine. The worst food crises in 2018, in order of severity, occurred in Yemen, the Democratic Republic of the Congo, Afghanistan, Ethiopia, the Syrian Arab Republic, the Sudan, South Sudan and northern Nigeria. These eight countries accounted for two thirds, or nearly 72 million people, of the total number of people facing acute food insecurity.
The importance of providing food relief to the large number of people in need is reflected in the increasing amount of international humanitarian assistance, which totalled US$27.3 billion in 2017. While humanitarian assistance is critical to saving lives, it does not address the root causes of food crises.
The 2019 Global Report on Food Crises (GRFC) is the product of collaboration between fifteen organisations in the international humanitarian and development community, which resulted in a milestone achievement of reaching international consensus on food crises data. Four of these organizations, the European Union, FAO, USAID, and World Food Programme (WFP), are members of the Global Donor Platform for Rural Development.
Instability in conflict-ridden regions and adverse climate events as primary drivers of food insecurity
Persistent instability in conflict-ridden regions has been the primary drivers of food insecurity for the last three years, with 74 million people of those facing acute hunger due to conflict located in twenty-one countries. These numbers led Arif Husain, Chief Economist of the World Food Programme, to conclude at the launch event that, "without resolving conflict we won't reach zero hunger".
Climate and economic shocks are the other primary drivers of food insecurity. 29 million people faced acute food insecurity in twenty-six countries affected by climate shocks and natural disasters, such as drought, floods, and tropical storms, both immediately after natural disaster and over the long term. While climate-related food insecurity does not persist as long as conflict-induced acute food insecurity, the low resilience of smallholder farmers to sudden environmental changes makes them highly susceptible and vulnerable to climatic shocks, increasing the chance that their household will fall into worse conditions.
Economic shocks are responsible for another 10 million facing acute food insecurity in Burundi, the Sudan, Zimbabwe, and Venezuelan migrants in Colombia, Ecuador, and Peru in 2018. On nutrition, Husain emphasized the limited access to the right quantity and quality of nutritious foods. The high levels of acute and chronic malnutrition in children living in emergency conditions remained of serious concern.
From providing aid to ending need
In an effort to resolve conflict areas and their effects on creating food crises, emergency humanitarian coordinators are working with the development and conflict prevention spheres in order to reduce the number of food-insecure people in need of urgent action. This marks a shift in the humanitarian-development nexus from providing aid to ending need. The United Nations Security Council Resolution 2417, adopted in May 2018, is a reflection of this shift, as it is a framework to provide tools to address conflict-induced hunger as a means of ensuring that all parties to conflict uphold International Humanitarian Law, including preventing the use of starvation as a weapon of war.
Outlook for 2019
According to the report, large segments of populations in Yemen, the Democratic Republic of the Congo, Afghanistan, Ethiopia, the Syrian Arab Republic, the Sudan, South Sudan and northern Nigeria are expected to remain prone to the world's most severe food crises. Climate shocks and conflicts will continue to drive displacement and migration, while reducing agricultural production, leading to increased food insecurity in various severely affected regions; for example, dry weather in areas of Southern Africa, drought and El Niño conditions in Latin America and the Caribbean, continued regional crises in Bangladesh and Syria, and political and economic unrest in Venezuela.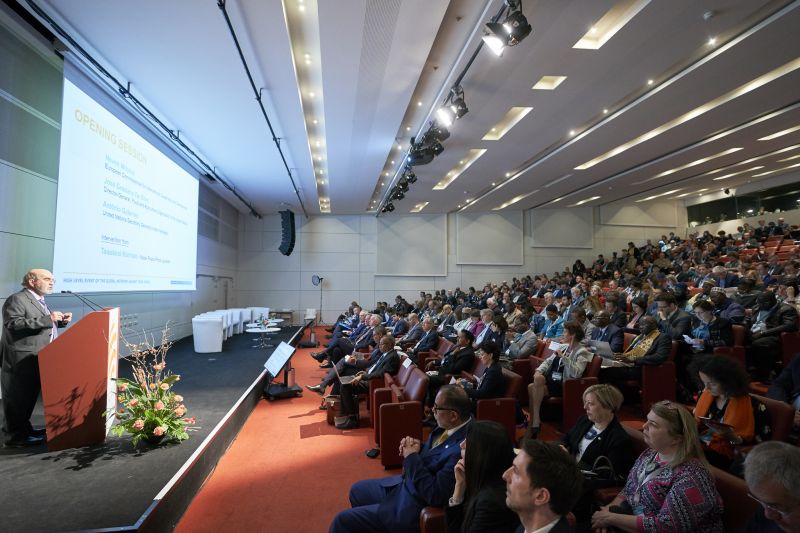 High-Level Event of the Global Network Against Food Crises
Neven Mimica, European Commissioner for International Cooperation and Development, said in his welcome statement, "it is time to not only diagnose the problem, but find solutions. Now is the time to act, not react." The more than 400 representatives of the international humanitarian and development communities seized the opportunity to discuss the findings, messages, and implications of the 2019 GRFC in various sessions after the report's presentation in order to promote collective reflections on the challenges and opportunities for effective action needed to eradicate food crises.
The discussions produced the following key messages:
The root causes of food crises, not only the symptoms, need to be in the focus, taking into account global, regional, national, and sub-national dimensions of risk.

Greater collaboration of all actors across the humanitarian-development nexus will promote greater coherence and better effectiveness of collective efforts, e.g., closer linkages with humanitarian aid and development efforts to build resilience to avoid future crises.

Effective collaboration across sectors should take a systems approach, with diverse actors addressing multidimensional drivers of fragility through their work on conflict and insecurity, human rights, social protections, gender equality, equitable access to land, education, energy, environment, climate change, water, and sanitation in order to deliver an inclusive holistic, equitable, resilient, and sustainable set of context-specific solutions and responses.

Advocating the observance of and compliance with international law and international humanitarian law, as framed by UN Security Council Resolution 2417, by all relevant actors, so as to reduce the impact of conflicts on food security.
The Way Forward
A resilient, stable and hunger-free world is possible when changes take effect at all stages, such as ending conflicts, empowering women, nourishing and educating children, improving rural infrastructure and reinforcing social safety-nets. To deliver a hunger-free world in the 21st century, simultaneous action across the humanitarian–development nexus is urgently needed.
Arif Husain of the WFP concluded at the event that, "without resolving conflict we won't reach zero hunger". He offered solutions in his address to conference participants, recommending the leveraging of information and technology, "The data on food crises is better, but gaps remain for 13 countries". He stressed the importance of financing for peace, "Investing in conflict prevention and peace, investing in resilience through development programmes and simultaneous action across the humanitarian-development nexus can reduce conflict related food crises".