Berlin, Germany – 27-28 April 2017
The topic of rural youth has been a longstanding thematic area of the Platform under the theme "Gender and youth". Recognising that different marginalised groups face different experiences and are uniquely disadvantaged, the topic of youth began to emerge more independently from gender in 2016, and is now viewed more from a rural transformation lens. This is because rural – urban migration of the youth in search for better opportunities brings about structural changes in the rural space, and to create jobs and opportunities both on and off farm is now a major challenge for development actors.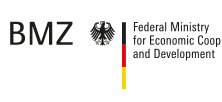 Germany, as part of this year's presidency of G20, paid special attention to the issue by presenting the Berlin Charter at the event. The document is intented to serve as important political impetus and as guidance for decision-makers from the worlds of politics, business and civil society, with a view to boosting their involvement in efforts to foster rural development and youth employment.
Importance of rural youth in Africa
The German Minister for economic cooperation and development set the tone by outlining that agricultural transformation, climate smart agriculture, energy shifts, investments in nutrition, fair trade, gender equality and fair pricing policies are all innovative investments which in turn contribute to peace and development. He stressed the importance G20 countries to end hunger and made clear that the 4 billion needed is achievable, considering that some countries high military spending shows that funds exist. He used the example of the Marshall plan with Africa, to describe a scenario of partnership with Africa which allows for strengthened expenditure, private investments and fair trade among others. Thereafter, the Chief of Staff of the German chancellery and federal minister for special tasks agreed, and added that using digitalisation, innovation and entrepreneurial ideas effectively can overcome the lack of opportunities for youth in agriculture.
Dr Akinwumi Adesina, President of AfDB, commended the inspiring leadership of Germany, seen in their commitment to the G20 Compact with Africa. He focused strongly on insecurity in Africa, affirming that a lack of jobs and opportunities for the youth contributes to their participation in extremism on the continent. Furthermore, he stressed that agriculture should be approached as a business, which is what the Enable Youth Programme of the AfDB is supporting. In order to ensure women are not left behind, the AfDBs Affirmative Finance Action for Women in Africa looks to close the gender finance gap with US $3-billion fund that will be available through the AfDB's non-concessional window. And finally on the topic of famine, he called for investments to end hunger and malnutrition, emphasizing that "If you have stunted children today, you will have stunted economies tomorrow". AfDB has designed and will be launching its "Say No to Famine" initiative to address immediate, medium and long-term resilience building in South Sudan, Somalia, Kenya, Ethiopia, Uganda and Nigeria. "The future of Africa is in the hands of African leaders. They should be held accountable for development in rural areas".
One of the conference's key elements was the "Berlin Charter". The document was drafted prior to the event and shared with the international community. The comments were gathered and presented at the conference.