The Quantifying Tenure Risk is a joint initiative between the Overseas Development Institute and TMP Systems to provide data and analysis to reduce land conflict and improve land governance through better informed investment decisions. The study and tool is primarily geared towards investors to make a stronger, objective case for investing in better due diligence.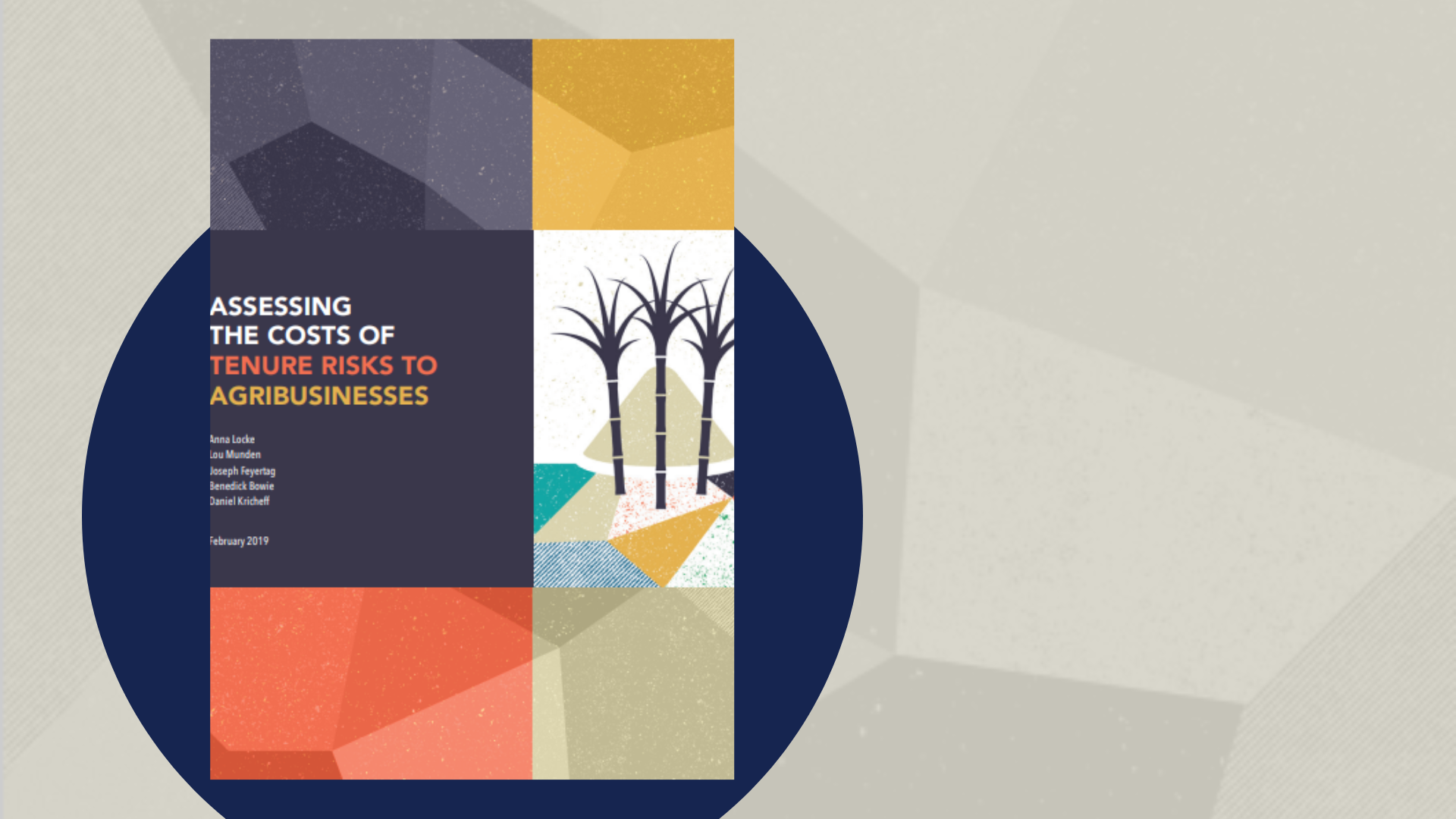 Tenure risk – or the risk of dispute between investors and local people over land or natural resource claims – is endemic in emerging markets. There are hundreds of recorded incidents of tenure disputes creating delays, violence, project cancellation and even bankruptcy at a corporate level. These tenure disputes create lose-lose outcomes for investors, local people and national governments while robbing emerging markets of the developmental benefits of responsible land investments.
However, many investors are unaware of the problem or lack the time and resources to address it. Others lack the means to quantify the risks to business of tenure disputes.
This report – based on consultation with business operating across the African supply chain – shines a spotlight on the severity of the issue, and shows that tenure disputes can create substantial financial losses. It also presents a new publicly available tool, the Tenure Risk Tool (TRT), that investors can use to assess and manage tenure risk.
Disputes with local communities over tenure lead to delays that can last years or even decades, e.g. almost half of all land disputes between sugar companies and local communities across Africa reviewed lasted for more than ten years.

Land disputes cause losses of up to US$101 million across a range of agricultural projects in Africa, while at the same time cause significant harm and stress to local communities who have a claim to the land.

The Quantifying Tenure Risk (QTR) Tool is a new economic modelling tool to accurately determine the potential cost of a dispute in a bid to help companies avoid harmful investments. It shows that disputes can cause financial risks of up to 2.5 times the original Net Present Value (NPV).

Potential benefits to companies emerge if they engage with local communities in a transparent way to build trust: initial costs to reduce tenure risk do not typically exceed 2% of the original investment but can help prevent damage to local communities and save companies millions down the line.