In 2020, the Platform continued to play a more effective and strategic influencing role in response to the shifting development agenda under the 2030 Agenda for Sustainable Development and the related changing donor landscape.
Download all Annual Reports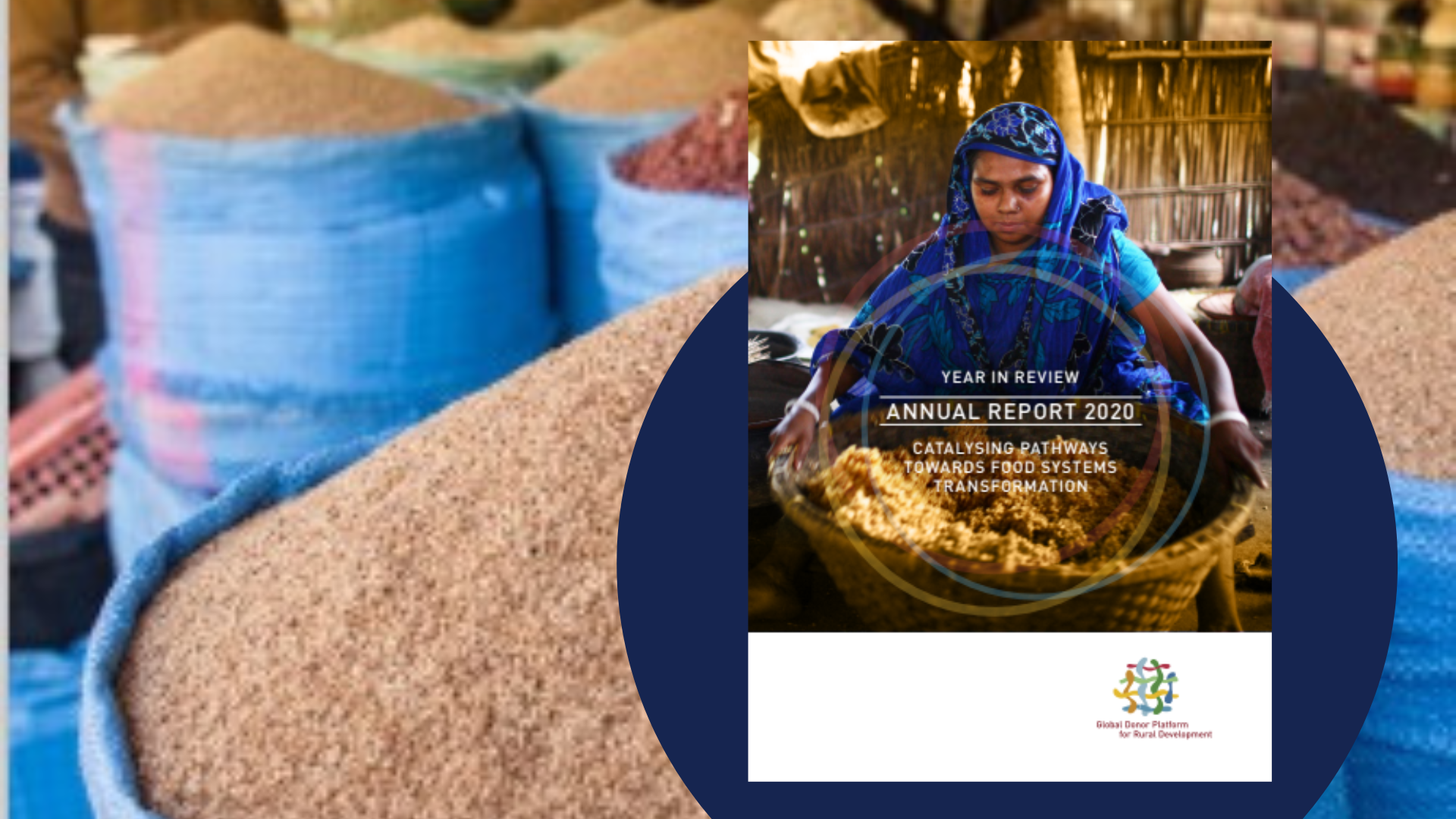 The year was marked by some key achievements:
The Platform adopted a new Strategic Plan 2021–2025 that articulates a revamped vision, mission and objectives. Informed by the recommendations of a stocktaking analysis, the Plan reaffirms the unique role of the Platform as one of the only spaces convening donors working in food systems, agriculture and rural development. The Plan articulates a renewed commitment to broadening the Platform's thematic focus, from "agriculture and rural development" to "food systems and rural development", increased proactivity in the engagement of its members and other stakeholders as well as a strategic approach to establishing thematic focus areas.
The strategic repositioning of the Platform also coincided with the transitioning of the Platform's secretariat in January 2020, from the German Technical Cooperation Agency (GIZ) to the International Fund for Agricultural Development (IFAD), one of the longest-standing Platform members.
COVID-19 also highlighted the Platform's role in providing a convening forum for members to communicate, coordinate and energize their responses to the global, national and local disruptions on value chains due to the pandemic. To promote better and more effective coordination between donors, the Platform constituted a COVID-19 TASK FORCE to identify, share and foster dialogue between and among donors and members about strategies and approaches to combating the pandemic.
2020 also saw a revitalization and strategic reorientation of the Platform's thematic working groups. For instance, in 2020 Platform members agreed to revitalize the RURAL YOUTH EMPLOYMENT THEMATIC WORKING GROUP to sharpen its strategic orientation, to focus on developing decent job opportunities for youth in rural areas, through their engagement in sustainable agrifood systems, green economies and other non-farm activities. The AGENDA 2030 AND SDG 2 ROADMAP WORKING GROUP marked significant milestones in its two (2) main initiatives: the 50×2030 INITIATIVE and the CERES2030 INITIATIVE. The GLOBAL DONOR WORKING GROUP ON LAND continued to bring together key donors, partners and actors in the land community with a presence at the global, regional and national levels. Key highlights of the group's activities in 2020 included the production of a draft framework to support the development of the Global Land Governance Report (GLGR).
The Platform is building upon 2020's achievements and initiatives to deepen donor engagements and make a case for the catalytic role of the donor community in driving investments and decisions towards food systems transformation in the upcoming United Nations Food Systems Summit and beyond.
2020 IN NUMBERS
40 Members
3 Co-Chairs
12 Board Members
5 Board meetings
11 Thematic Working Group meetings
4 High-level events