GLOBAL | SEPTEMBER 20, 27, OCTOBER 4, 2022 | VIRTUAL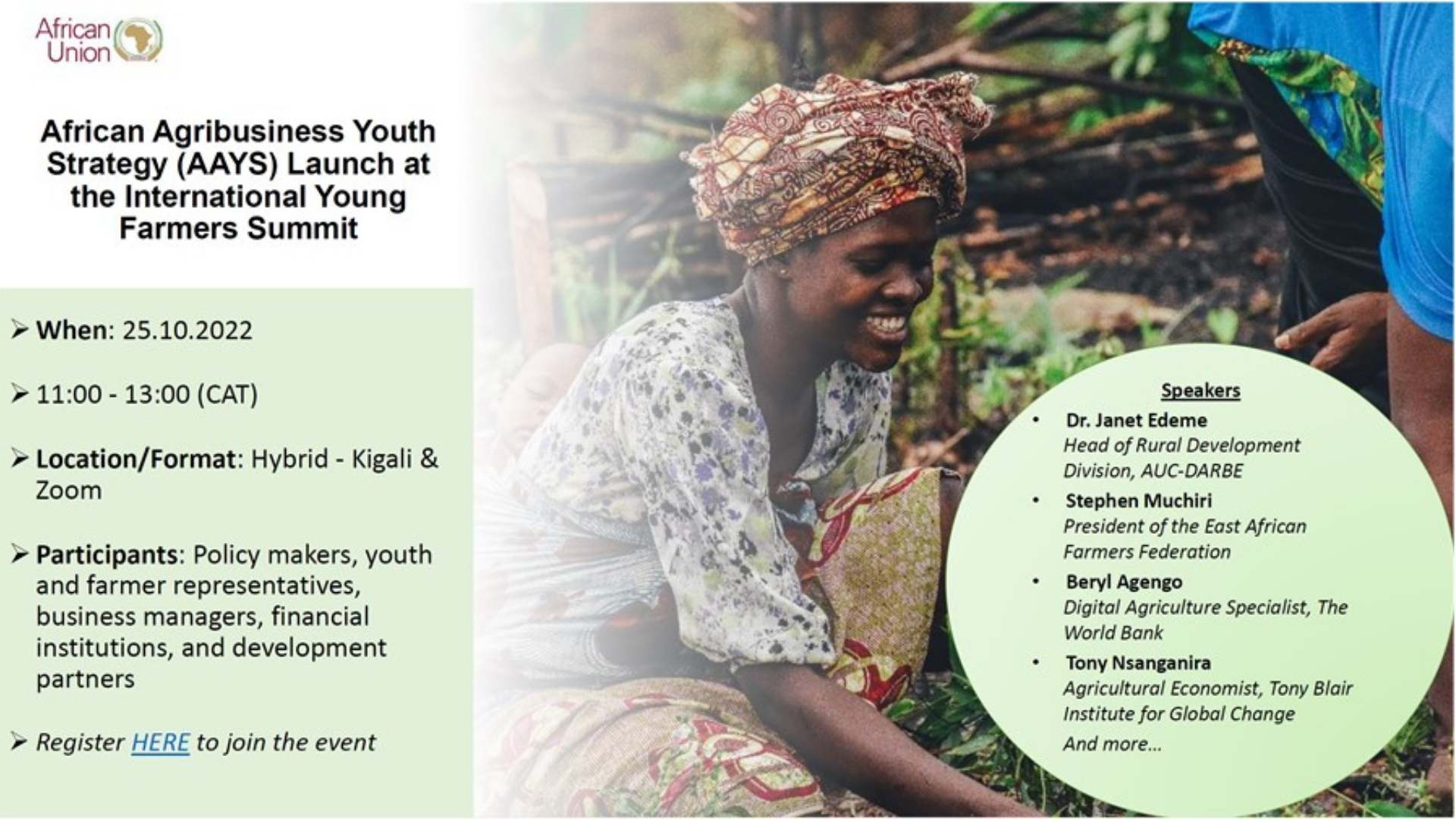 Launch of the new African Agribusiness Youth Strategy (AAYS) at the International Young Farmers Summit.
In the face of multiple crises, COVID-19, climate change, conflicts, youth bulge, and now the war in Ukraine, which is severely impacting the food security in Africa, it is more than ever urgent to create decent employment and income opportunities in agribusiness for young people in rural areas in Africa. This will reduce poverty, improve food security and build the resilience of the continent.
It is in this context that the African Union is launching the African Agribusiness Youth Strategy (AAYS). The AAYS provides a continental framework which addresses the challenges above by creating an enabling environment for youth entrepreneurship and youth employment in agribusiness. It should serve Member States as a reference tool which they can use to integrate Youth Agribusiness into National Agriculture Investment Plans, Youth Employment Strategies, Entrepreneurship Development Plans and more.
This hybrid launch event during the International Young Farmers Summit in Kigali/Rwanda will bring together policymakers, youth representatives, business managers, and development practitioners to discuss the best strategies, mechanisms, and systems to implement the AAYS.
Join us for Africa, for Youth and for Agriculture!